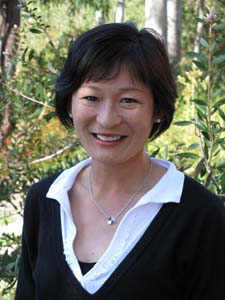 A new course being developed through Charles Sturt University (CSU) will support those involved in one of the largest growing sectors of Australia's economy, small business owners.
Having listened carefully to the needs of small business owners and managers, CSU will launch the Graduate Certificate in Small Business Management in 2012, offering a practical tertiary qualification for small business owners who wish to obtain essential management skills.
Graduate Certificate in Small Business Management course coordinator, Dr Lan Snell believes that it is imperative that small business operators receive management training to not only streamline business operations, but to grow their business.
"It's a well known fact that the small business sector accounts for 96 percent of total businesses in Australia, but more than half of small businesses fail within three years of start-up," Dr Snell said. "We all know a percentage of businesses fail but then there are those who succeed. What's their secret? We can learn from them. Really, it's all about best practice and that's what this course does, it taps into your peers and industry leaders and helps you maximise opportunities through management knowledge."
The Graduate Certificate in Small Business Management will provide industry-focused, flexible graduate studies. The course is designed for both new and established small business operators who wish to leverage their technical skills and enhance their management knowledge with the latest thinking in small business management. Students are able to build a learning structure via the flexible, online learning platform.
The course requires completion of three core subjects which are marketing, human resources, and strategy, and one elective subject which enables students to tailor the course to their needs. Students will be assigned into business-cycle clusters, such as start-up and growth, within their industry sector which provides networking opportunities. "Students can benchmark their current business processes and develop practical insights to determine and create the desired future state of their business", said Dr Snell.
"There are a lot of courses out there but I believe the Charles Sturt University course is different," Dr Snell said. "One of the most challenging aspects for small business operators is knowing what questions to ask - which services to outsource, how to improve business processes, and what options are available for growth. We've closed the gap between theory and practice – an issue long noted by industry".
"One of the key learning outcomes of the course will be to challenge existing paradigms. Thinking outside your normal comfort zone helps fosters innovative practices which is critical to remaining competitive".
The Graduate Certificate in Small Business Management course will be launched in Wagga Wagga on Wednesday 26 October by the Hon.
Katrina Hodgkinson
.