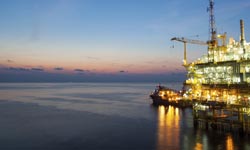 A Charles Sturt University (CSU) expert in maritime law has warned of the potential security risks to offshore oil and natural gas drilling and production platforms.
Dr Mikhail Kashubsky, an academic at the University's Centre for Customs and Excise Studies in Canberra, said governments and companies should take heed of past experience.
"While significant steps have already been taken nationally and internationally to enhance security arrangements for offshore oil and gas facilities, further efforts are required to improve the protection of these vital facilities," Dr Kashubsky said.
"In recent years, varied groups such as Nigerian insurgents and Greenpeace environmental activists have unlawfully assaulted or interfered with off-shore facilities.
"In response, companies and governments have become more aware of, and spent more on security for their energy infrastructure.
"Industry and governments will have to adapt their security policies and practices to the ever-changing global security environment. They must continue to work together at all levels to continuously improve security arrangements for offshore installations, while maintaining appropriate and justifiable levels of protection, regulations and security spending."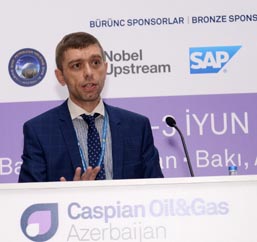 When he began researching the issue in 2006 Dr Kashubsky noted that many nations expressed considerable concern about securing offshore facilities.
"Their concerns have been maintained in recent years, especially due to threats from terrorism and insurgency, as well as an emerging threat from malicious 'cyber' activities," he said.
Dr Kashubsky's book titled Offshore Oil and Gas Installations Security: An International Perspective was launched at an international oil and gas conference in Azerbaijan on the Caspian Sea in June 2016.
The book addresses terrorism, energy security, maritime security and piracy, the law of the sea and critical infrastructure protection.
Importantly, it also publishes for the first time data regarding attacks and security incidents involving oil and gas installations around the world dating back to 1975.
"Previous books have addressed maritime security, piracy and related subjects, but this is the first book that specifically addresses the security of offshore oil and gas installations, filling a specific gap in our knowledge," Dr Kashubsky said.