A landmark ruling in the West Australian Supreme Court about genetically modified (GM) crops has been described as a victory for common sense by Emeritus Professor in Agriculture, Jim Pratley from Charles Sturt University (CSU).
Supreme Court Justice Kenneth Martin ruled in favour of GM canola farmer Michael Baxter, dismissing a compensation claim by organic farmer Steve Marsh. Mr Marsh had unsuccessfully alleged the neighbouring crop had contaminated his organic crop.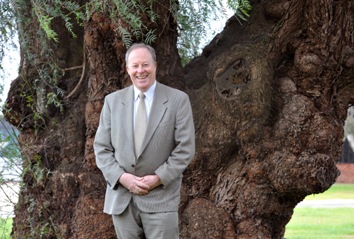 Professor Pratley, from the School of Agricultural and Wine Sciences at CSU in Wagga Wagga, said, "The rights of a farmer to grow a legal crop have been reaffirmed by the Supreme Court and acts of nature are just part of that operation.
"The alternative outcome would have created a litany of court cases in both directions with respect to sources of pests and diseases.
"Co-existence of various production systems, whether conventional, GM or organic, needs to be the guiding principle.
"The issue of accreditation is the main problem. Australian organic standards have a zero tolerance for GM whereas international standards allow for the adventitious presence.
"It is difficult to see why the Australian industry is insistent on its policy as it is likely to be unworkable in the long run. Biological systems can never be 100 per cent controlled and so it is nonsense to pretend.
"Clearly this is part of the fear campaign against GM crops but it was interesting that Justice Martin commented: "I point out that in this trial there was no empirical evidence presented to me about any such benefits in organically grown produce – other than the possibly higher prices it might achieve when sold on that labelled basis.
"Mainstream agriculture would concur with that view," Professor Pratley said.
"Interestingly GM technology is consistent with organic mantra of reducing pesticides and, in my view, they should embrace rather than oppose the technology.
"The contribution of GM technology worldwide, and particularly in developed countries, is now well established without incident to human health.
"It is here to stay and is making a substantial contribution to humanity."
Professor Pratley is a Research Professor in Agriculture at CSU in Wagga Wagga. He was the Foundation Dean of the University's Faculty of Science and Agriculture from 1990 until his retirement in 2006. Professor Pratley last year completed a review of agricultural education and training in NSW for the State Government.