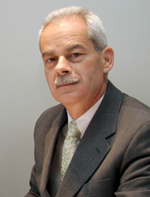 A new report launched at NSW Parliament House in Sydney yesterday by Charles Sturt University (CSU) Vice-Chancellor and President, Professor Ian Goulter, has found that CSU generates almost one billion dollars in output and creates more than 4 900 jobs.
The report, titled Growing Our Communities: Regional Development Report, was launched at a luncheon attended by 13 members of the NSW government representing each of CSU's regions.
"Regional universities like Charles Sturt University have a significant impact on rural and regional communities that extends well beyond its core role of education and research," Professor Goulter said.
"Delivering on our mission enables the University to be a key partner in regional development. We see our role as providing local opportunities that build human capital and stem rural youth migration, develop innovations that address local challenges and opportunities, train, retain and attract professionals in regional labour markets, and grow our state and national economies.
"This Report presents a range of information to communicate better these diverse impacts so that we can improve both community and government understanding of the critical role that regional universities like Charles Sturt University play in regional development.
"Rural and regional people comprise 30 per cent of the Australian population, yet generate more than 65 per cent of Australia's export wealth through trade in agricultural and mineral commodities.
"Rapid growth in demand for food and minerals around the world will require NSW to strengthen regional economies and labour markets to ensure that we capitalise on future opportunities.
"For example, on a recent trip to China with the Premier of NSW, The Hon. Barry O'Farrell, MLA, we were advised that as of 2012 China will no longer have the capacity to feed its own people from its internal resources. The Food and Agriculture Organisation has reported that global food production must increase by 70 per cent to 2050 to meet rising demand for food around the world.
"In order for Australia to contribute to meeting the world's food needs requires investment in the development of agricultural and agribusiness skills in regional areas, while ensuring we create sustainable regional communities where people want to live and work. This means providing good schools and hospitals, a strong presence of rural doctors and health professionals, and support for community, cultural and recreational services.
"Future planning needs to ensure that NSW's regional universities and TAFEs have the resources to deliver the skilled professionals and research that will be needed to make this contribution."
Professor Goulter said the Regional Development Report demonstrates the critical role that regional universities currently play in successfully meeting these challenges.
"Charles Sturt University is the largest regional university in NSW and Australia, with 75 per cent of our on campus students coming from a rural or remote location. Indeed, we enrol almost 30 per cent more rural and remote students than the state or national average.
"We also remain the largest and most successful provider of online higher education in Australia, with more enrolments than any other university in the country. More than 6 000 students from interstate enrol with CSU, generating an estimated $50 million in income each year for the NSW economy.
"Importantly, more than 40 per cent of Charles Sturt University's online enrolments are students living in rural and remote parts of Australia. For many of these students, our online programs are the only way they can access a quality higher education.
"In addition to providing equitable access to higher education, the importance of regional universities lies in their unique capacity to address the skills needs of regional labour markets.
"To give just one example from the Report, more than 70 per cent of Charles Sturt University's on campus rural students in health sciences come from a rural or remote area, and our latest data confirms that more than 80 per cent of these graduates start work in a rural or remote area.
"To look at this another way, an independent study found that 74 per cent of all accountants in western NSW are Charles Sturt University graduates, as well as 43 per cent of all teachers and 36 per cent of all social work and welfare professionals.
"Our research targets key priorities for rural and remote communities both in Australia and overseas, with a particular focus on the Murray-Darling Basin, broadacre cropping, irrigation, agricultural productivity, agribusiness management, and rural and Indigenous health and education.
"The flow-on impact of operating universities in regional areas is equally important."
The Report found that Charles Sturt University generates $985 million in output, creating more than 4 900 jobs and delivering around $330 million in household income.
"For every dollar invested in Charles Sturt University, we return around $4.75 to the NSW and national economy.
"This Report shows the central importance of Charles Sturt University to NSW's regional economies, but more importantly the capacity of Charles Sturt University to deliver on the key participation, labour force and innovation goals of the NSW and federal governments.
"Our aim is not just to expand the range of Charles Sturt University courses available locally in regional NSW to meet regional labour market needs, but to expand our presence sustainably into new locations to bring the same opportunities to other NSW regional communities.
"This will require planning and investment by government, but the benefits are clear for regional communities and NSW as a whole," Professor Goulter said.