* CSU has been listed as a finalist in the global awards - 'Global Teaching Excellence Award 2018'
* CSU is one of 17 institutions competing for the overall award and for one of five new 'Spotlight' awards
* This is the second time the awards have been held, recognising and celebrating institution-wide commitment to the pursuit of teaching excellence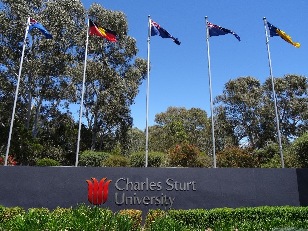 Charles Sturt University (CSU) is taking on 17 other institutions from all over the world at Advance HE's 'Global Teaching Excellence Award 2018'.
CSU Deputy Vice-Chancellor (Academic) Professor Toni Downes, said "This is quite a prestigious global award with an international review panel, and demonstrates our whole-of-university commitment to quality learning and teaching."
The Global Teaching Excellence Award is open to all providers of higher education across the globe, and this year's expression of interest saw institutions from 41 countries apply.
CSU has been listed as one of the 2018 finalists. An application was submitted in February and the successful applicants had to go through a rigorous two-stage review and selection process.
The award recognises and celebrates institution-wide commitment to the pursuit of teaching excellence. The criteria for the award includes excellence in leadership of teaching and learning, excellence in teaching, and excellence in student support and success.
Other finalists include two other institutions in Australia, two in Canada, one in South Africa, two in Spain, one in Switzerland and eight from the United Kingdom.
The Chair of the judging panel, Svava Bjarnason, said, "This year's entries were of a very high calibre and it was a difficult decision selecting the finalists."
The University's submission provided exemplary evidence of its commitment to the pursuit of teaching excellence, which these awards recognise and reward on a global stage.
Pro Vice-Chancellor Professor Sandra Wills said, "This is a significant acknowledgement for all Charles Sturt University teaching and learning staff that their hard work and commitment to student success is recognised as meeting international standards".
The overall Global Teaching Excellence Award winner and the recipients of the five 'Spotlight' awards will be announced at an award ceremony at The Hub, The Royal Mile, Edinburgh, Scotland on Wednesday 18 July.