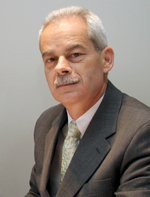 Charles Sturt University (CSU) is hopeful of strong support from the federal government in its Structural Adjustment Funding (SAF) bid to establish four new Regional University Centres alongside existing TAFE facilities in Port Macquarie, Wangaratta, Griffith and Parkes.
CSU Vice-Chancellor and President, Professor Ian Goulter, said the University's plan is consistent with the Government's goal to increase the rate of participation in higher education in regional Australia.
The Structural Adjustment Funding program was established to assist universities to invest in major new strategies in preparation for the creation of a more competitive higher education market in 2012.
CSU proposed the creation of new Regional University Centres in collaboration with Riverina Institute of TAFE, Western Institute of TAFE, Goulburn-Ovens Institute of TAFE and North Coast Institute of TAFE to improve the accessibility of higher education in centres without a major university presence.
"Our collaborative bid involves the most significant expansion of Charles Sturt University's presence in rural Australia since its formation in 1989," Professor Goulter said.
"We estimate that it would create new opportunities for students who are presently unable to go to university in rural and regional areas because of distance from a major university campus.
"The proposal recognises that students who train in the bush remain in the bush. It aims to improve the capacity of Charles Sturt University and TAFE to better address labour force shortages in smaller rural areas and regional cities without a major university presence.
"The proposal is built on our established strength in working with TAFE to promote improved access and opportunity for rural students.
"This year alone Charles Sturt University admitted 27 per cent of its undergraduate students based on TAFE qualifications.
"A recent report by the NSW Board of Vocational Education on TAFE-University collaborations around Australia highlighted Charles Sturt University's success in providing pathways for TAFE students.
"Our proposal would be the first major new investment by an Australian Government in expanding the geographic presence of higher education in rural and regional Australia for more than a decade," Professor Goulter said.