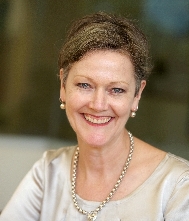 Charles Sturt University (CSU) has announced that Professor Sue Thomas, Deputy Vice-Chancellor (Research), will be leaving the University.
Professor Thomas (pictured) has held the position of Deputy Vice-Chancellor (Research) since 2009 and will take up the position of Provost and Deputy Vice-Chancellor at the University of New England in mid-July.
CSU Vice-Chancellor, Professor Andrew Vann, has praised Professor Thomas's contribution to research investment and development at CSU.
"Sue has made a substantial contribution to research and to the whole University in her time here," Professor Vann said.
"This has included steering the University through the Excellence in Research Australia process, overseeing a significant increase in research investment through the Faculty Compacts process, and creating the research narrative which will be the foundation of our approach to research for the next phase of our development.
"Sue has also been a role model as the most senior woman at Charles Sturt University and has provided career mentoring and support to staff."
Professor Thomas has enjoyed working with the CSU community and witnessing the University's research develop.
"I have enjoyed working with a large number of staff and students during my appointment at Charles Sturt University," Professor Thomas said.
"I wish to give particular thanks to my office staff, the Research Office and Directors in the Research portfolio."
Professor Thomas's replacement will be named at a later date.