A film produced by a Charles Sturt University (CSU) PhD candidate in collaboration with Wiradjuri Elders has won a NSW Premier's Multicultural Media Award.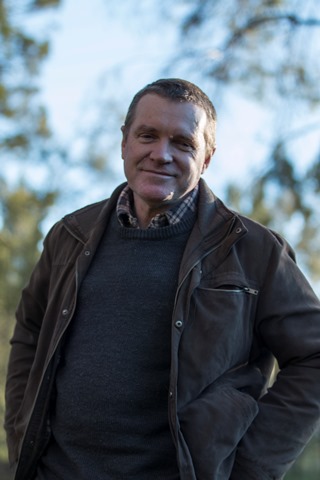 The film, 'Yindyamarra Yambuwan (Respecting Everything)', is part of Mr Bernard Sullivan's doctoral research at CSU and won the Best Creative and Innovative Design category at the Premier's Multicultural Media Awards held in Sydney on Thursday 21 July 2016. The awards showcase the outstanding work of media professionals who connect people to their culture, identity and language
'Yindyamarra Yambuwan (Respecting Everything)' explores the Wiradjuri concept of Yindyamarra. This unique Wiradjuri word for a way of life based on deep respect, reminds us of our responsibilities and shows us how to get along with people and how to care for country.
Mr O'Sullivan's research investigates how creative professionals may best engage in collaborative, culture-centred, Elder led projects.
"From a personal point of view, a non-Aboriginal man born on Wiradjuri country, I have spent my life looking for ways to live a balanced life," said Mr Sullivan.
"I have studied European and Eastern philosophies and cultures that have taken me all around the world, but I don't know anything like Yindyamarra. As an attitude to life based on deep respect, from the place I was born, it is the way to live in this country. Yindyamarra has brought me home."
Whilst completing his PhD with CSU, Mr Sullivan was also part of the first graduating cohort of students in CSU's Graduate Certificate in Wiradjuri Language, Culture and Heritage.
The film 'Yindyamarra Yambuwan (Respecting Everything)' explores twenty different aspects of Yindyamarra built on years of deep conversations with Wiradjuri Elders. It includes a spoken monologue in Wiradjuri by Mr Sullivan, based on these conversations, having learnt the language under the guidance of Dr Uncle Stan Grant as part of the process of making the film.
The cinematic images document a journey of personal discovery and immersion in Wiradjuri country, showing the birds, animals, rivers and trees of Wiradjuri country and how they amplify the multiple qualities of Yindyamarra.
Mr Sullivan said, "In the not too distant past, within my lifetime, the Wiradjuri, their culture and their language were actively suppressed. This film is an act of respect and recognition. It is a way of standing in solidarity with the Wiradjuri people. The Elders and I wanted to share with others just how beautiful the Wiradjuri language and culture based on Yindyamarra still is.
"As Dr Uncle Stan Grant has taught me, language belongs to country, when we speak Wiradjuri on country, we show respect. Whether Aboriginal or non-Aboriginal, Wiradjuri or non-Wiradjuri, through language we are able to connect to where we live in a richer fuller way."
Winners of the Premier's Multicultural Media Awards will be announced on 21 July 2016 in Sydney.
'Yindyamarra Yambuwan (Respecting Everything)' is currently being used by Elders to support cultural presentations, and as a learning resource and cultural education tool for schools and universities. It will be a cultural asset for the Wiradjuri people into the future.
An exhibition at the Wagga Wagga City Art Gallery titled 'Burambabirra Yindyamarra' (Sharing Yindyamarra) will begin on 17 September 2016. The exhibition will feature Mr Sullivan's film and accompanying language and culture videos, animations, books, photography and artwork that have been developed collaboratively with Wiradjuri and Nigyampaa Elders.