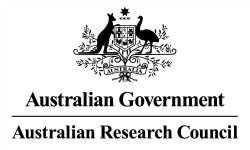 A Charles Sturt University (CSU) research project examining Indigenous political participation and another examining the potential for Indigenous knowledge to aid biodiversity conservation will be funded by the Australian Research Council (ARC).
The two projects have been awarded combined funding of more than $700 000 in the ARC's Discovery Programme, announced today.
Associate Professor in Leadership Michelle Evans, from CSU's School of Management and Marketing, has been awarded an ARC Discovery Indigenous grant of $348,000 over three years, for her project examining Aboriginal and Torres Strait Islander Australians participation in major political parties.
"The findings promise to provide key insights into the recognised challenges faced by Aboriginal and Torres Strait Islander members of major political parties as well as explore the emergence of Indigenous leadership in the Australian political system." Professor Evans said.
"Major political parties have agreed to participate in the project which will provide evidence-based research and policy advice on the advancement of Indigenous Australian party members into leadership roles and the collective leadership practices of grassroots Indigenous party members.
"We hope to make a very significant contribution to understanding and helping redress a key issue for Australian democracy."
The joint project with Dr Duncan McDonnell of Griffith University is the first large-scale study of the issue and will involve Australia-wide research and in-depth case studies.
Ecologist Dr Dale Nimmo from CSU's School of Environmental Sciences and Institute for Land, Water and Society (ILWS) has been awarded a three-year ARC Discovery Early Career Researcher Award of $372,000.
Dr Nimmo's research is examining the impact of Indigenous land management, particularly patch mosaic burning, on mammal communities and its potential to restore degraded ecosystems.
"Australia holds the world's worst record for modern mammal extinctions," Dr Nimmo said. "This project will test the capacity for Indigenous land management to forestall further mammal declines and restore degraded ecosystems, while providing an innovative pathway for enhancing Indigenous livelihoods. The findings will help integrate Indigenous knowledge into biodiversity conservation."
The project will be based in one of the few areas in the world where large-scale traditional Indigenous land management continues, the remote western deserts of Western Australia.
Dr Nimmo recently received the NSW Young Tall Poppy Science Award and the Next Generation Ecologist Award from the Ecological Society of Australia.
CSU Deputy Vice-Chancellor (Research, Development and Industry), Professor Mary Kelly said, "It's wonderful to see these two talented researchers awarded grants under the ARC Discovery Programme.
"The two project are examples of Charles Sturt University's commitment to support research that can make a difference to the society in which we live and to lead forward into a brighter and more sustainable future".