Wine that's low in alcohol but big in flavour - that's what people want according to research by Charles Sturt University (CSU) consumer sensory scientist Professor Anthony Saliba.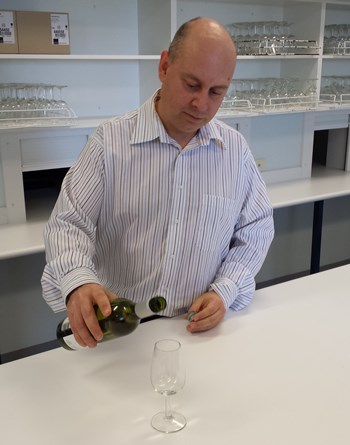 Professor Saliba, from CSU's School of Psychology, has examined consumer attitudes towards low-alcohol wine in Australia and in the United Kingdom and found taste is the key, not just lower alcohol levels.
"A survey of more than 800 Australian wine consumers in 2013 showed there was a significant market opportunity for low-alcohol wine," said Professor Saliba.
"Women were most likely to purchase low-alcohol wine, along with those who drank wine with food.
"Reasons for preferring low alcohol wine included driving after drinking, to lessen the adverse effects of alcohol and to be able to consume more.
"Importantly, the study showed that taste is a key driver of consumption. It's not enough just to reduce the alcohol level."
Professor Saliba said it's a similar picture in the United Kingdom.
"The good news is that the Australian wine industry is developing wines to better meet consumers' expectations," said Professor Saliba.
"Over the last month I've been tasting a range of low alcohol wines and have found they meet the profile of what consumers need in order to fulfil the low-alcohol wine demand.
"David Lowe from Lowe Wines is working on a project to produce lower alcohol wines naturally – he does it without post processing and is organic, his wines are a great example of the changes.
"This is an example of how research about consumer attitudes can be used by the winemakers to meet demand and grow markets for the product."
Professor Saliba is a researcher at the National Wine and Grape Industry Centre, an alliance between CSU, the NSW Department of Industries and the NSW Wine Industry Association.
Read more about CSU research to bring full flavour to low alcohol wine here.