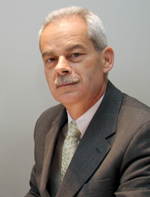 Charles Sturt University (CSU) welcomed the announcement today by the Deputy Prime Minister, the Hon. Julia Gillard, MP, that the Federal Government will create a new website called My University to help new students and their parents to make informed choices about going to university.
CSU Vice-Chancellor, Professor Ian Goulter, said, "It is important that new students and their parents get access to relevant information to help them make the right choice about the university and course that is best suited to their needs and aspirations. It is important that the data not just focus on the needs of school leavers and their parents, but on the large number of mature age and distance education students entering university.
"Much of the data is already available, but consolidating it into a single site will be advantageous to students.
"Students tell us that they want to know about the quality of the university experience, the reputation of a course with industry and how well it will help them get a job in the profession in which they want to work. They want to know about outcomes.
"Industry and employers also need to better understand the qualitative differences between universities and their graduates.
"Charles Sturt University welcomes the opportunity to showcase our success in preparing graduates for professional practice, work-integrated learning and the success of our graduates in getting well-paying jobs.
"Charles Sturt University is particularly pleased with the emphasis the Deputy Prime Minister has placed on indicators like teaching quality and employment outcomes," Professor Goulter said.
He said CSU would strongly encourage the Government to include data from the AUSSE Survey which provides very rich information for students on their university experience, for example the extent to which they have had exposure to work- integrated learning and how that prepares them for their future profession.
"Charles Sturt University will be seeking to ensure that the site allows new students and their parents to make appropriate comparisons between different modes of delivery. We need to avoid mixing up information and confusing new students and their parents.
"Online and distance learning is primarily targeted to adult learners who are studying from home or in the workplace. It is a different experience to studying at a university campus where students need information about the quality of the educational experience, as well as the quality of accommodation, recreation, cultural and other services.
"In my view, the best source of information about Charles Sturt University comes from its 33 000 students and its 112 000 highly successful graduates who are working around Australia and the world in a diverse range of professions and industries.
"I want to make sure that the new site gives a strong voice to the people who have the knowledge and experience to inform the next generation about the outcomes they have achieved," Professor Goulter said.
QUICK FACTS
In two recent independent surveys of Australian university graduates and students by the Australian Centre for Educational Research (Graduate Pathways Report; Australasian Survey of Student Engagement) it was found that:
Charles Sturt University graduates state they are more likely to do a Charles Sturt University degree again than the sector average (+2.7per cent).
The median salary of Charles Sturt University graduates is higher than sector average one, three and five years after graduation.
The rate of full-time and part time employment of Charles Sturt University graduates is equivalent to sector average.
Charles Sturt University students significantly exceed the sector average for participation in practicum, internships, fieldwork education or clinical placement (+12 per cent).
Charles Sturt University students significantly exceed the sector average for participation in industry placement or work experience (+13 per cent).
Charles Sturt University students significantly exceed the sector average for acquiring job-related or work related knowledge and skills (+13 per cent).
Charles Sturt University significantly exceeds the sector average for work integrated learning score (+9 per cent).
Charles Sturt University significantly exceeds the sector average for occupation and degree relationship (+9.2 per cent).
Charles Sturt University exceeds the sector average for the extent to which the degree prepared graduate for work (+5.6 per cent)