* Two Charles Sturt University (CSU) student service programs are finalist in the national Tertiary Access group '2018 Campus Link' awards.
* Nominated for 'Best Commercial Retail Campaign' the 'War on Waste Campaign' successfully reduced the use of coffee cups and plastic bags across campuses.
* Nominated for 'Most Successful Students Outcomes Program' the STRIVE Student leadership Program empowers students to create a positive campus life.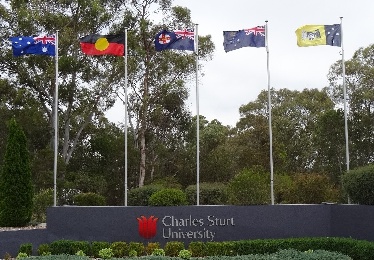 The winners will be announced on Tuesday 8 May, at the Tertiary Access Group '2018 Campus Link' awards ceremony in Melbourne.
CSU Deputy Vice-Chancellor (Students), Ms Jenny Roberts said, "As Australia's first carbon neutral university these two nominations highlight how far the University will go to ensure we are continuing to improve our student experience".
Director of CSU Residence Life, Mr David Griffin, added, "The War on Waste program has led to a very significant reduction in food packaging products going into landfill and that has been a direct result of the efforts of students right across the University's regions who are making the effort to improve the quality of life on our campuses".
The Campus Link awards highlight all aspects of excellence and success in the Australian tertiary student services sector. The awards focus on number of key areas including leadership, engagement, marketing, student support services, and staff development programs.
Mr James Brann, Director of Engagement at CSU said, "We're very proud of the work being undertaken by the STRIVE Student leadership Program. It is vital that our graduates are building their leadership skills while they study, which we know will increase their chances of employment and future community leadership opportunities."
The national award winners will be announced on Tuesday 8 May in a gala event at the Melbourne Convention and Exhibition Centre.