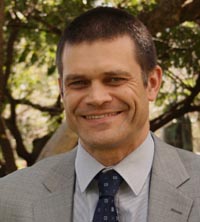 The Vice-Chancellor and President of Charles Sturt University (CSU), Professor Andrew Vann, says yesterday's cuts to the Australian higher education sector, announced by the federal government, will impact on the University and its capacity to contribute to the productivity of regional and rural Australia.
The Education Minister, the Hon. Mr Christopher Pyne, MP, introduced legislation in parliament yesterday that proposed total cuts to universities and students of $2.3 billion.
"While it's not unexpected, as the previous Labor government flagged the prospect of similar cuts, it is disappointing and regrettable that the new Liberal-National government is continuing on the same path," Professor Vann said.
"The higher education sector is the one sector that delivers sustained productivity to the nation by producing the educated workforce that creates goods and services that keep the Australian economy buoyant and growing.
"Charles Sturt University will be disadvantaged by about $6.3 million a year, each year from 2015.
"This will impact the capacity of the University to provide the optimal research, teaching and learning for our current and future students, and the communities of regional and rural Australia in particular."