* CSU leads nationally with 85.7 per cent for immediate full-time employment following graduation
* CSU median full-time undergraduate salaries following graduation are $65,100
* National survey responses taken from 102 higher education institutions nationwide
Charles Sturt University (CSU) has been ranked as the top Australian tertiary institution for undergraduate full-time employment after graduation in 2018.
The results are measured four months after students completed their degree and are based on the 2018 Graduate Outcomes Survey, January 2019 report which highlights CSU's leading position at 85.7 per cent, a 12.8 per cent increase on the nation's overall average.
Regional and remote graduates' full-time employment rate was 76.7 per cent compared with 71.8 per cent for metropolitan graduates, a difference of 4.9 percentage points.
It also showed that median salaries for graduates from the regional/remote areas gained $1,800 more than those from metropolitan areas, with CSU undergraduate median full-time salaries at $65,100.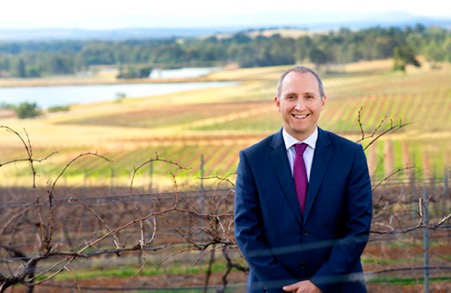 CSU Acting Vice-Chancellor Professor John Germov (pictured) said that the results are a testament to the close relationships CSU have with industry in the ongoing development and delivery of our degree courses.
"Charles Sturt University ensures we develop graduates with the right skills and attributes to thrive in their chosen career," Professor Germov said.
"Survey results like this show the outcome of our commitment to our students – we've worked hard to develop industry-ready degree courses for students to really enhance their employment outcomes for a meaningful career."
CSU postgraduate students were also revealed to be in demand, with 92.5% in full-time employment four months after graduation.

The results were from a national online survey among 102 higher education institutions nationwide with a response rate of 43 per cent.