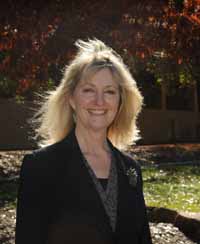 The appointment of a new Executive Dean of the Charles Sturt University (CSU)
Faculty of Arts
has been announced.
CSU Deputy Vice-Chancellor (Academic), Professor Garry Marchant, has advised that Professor Jennifer McKinnon will commence in the role at the beginning of June, and will work from the faculty office at CSU in Wagga Wagga.
Professor Marchant said, "Professor McKinnon has more than 10 years industry experience in her chosen field, social work, and has held a number of academic positions since joining Charles Sturt University in 1997. These include as lecturer, senior lecturer, and, since 2010, as Head of the
School of Humanities and Social Sciences
where she has been instrumental in managing the successful merger of the School of Humanities and Social Sciences in Wagga Wagga with the School of Social Sciences and Liberal Studies in Bathurst."
Professor McKinnon completed her undergraduate study in social work at the University of New South Wales, and subsequently obtained her Master of Social Work and her
PhD
at CSU. She is an active researcher, publishing many works in the field of social work and sustainability, and has been involved in a number of industry and community organisations. Professor McKinnon is a former member of the Executive Committee of the Department of Community Services (Western Region); the Wagga Wagga City Council Community Services and Development Committee; and the Linden Place Sexual Assault Counselling Service. She has also been on the management committee of the Junee Community Centre since 2005 and its president since 2011.