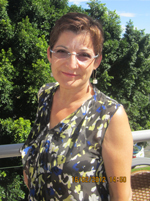 Charles Sturt University (CSU) in Port Macquarie has reached another key milestone in the development of its new campus at Lake Innes.
Director of Campus at CSU in Port Macquarie, Dr Muyesser Durur, today announced the appointment of BVN Donovan Hill as master planners and principal design consultants for the campus.
Dr Durur welcomed this important step in the university's journey towards establishing a full-service campus on the Mid-North Coast.
"Charles Sturt University's vision is for the Port Macquarie campus to draw on the strengths of the region and its people to create a sustainable learning community dedicated to local growth and prosperity," Dr Durur said.
CSU has recently completed the purchase of land on Major Innes Road, where the new campus will be located. Further land purchase arrangements should be finalised with vendors in December, at which time the land acquisition strategy for the campus will be complete.
Dr Durur said senior staff from BVN Donovan Hill would be in Port Macquarie this week to inspect the site and commence planning.
"BVN Donovan Hill has an established record of high-quality master planning, going back to the Sydney Olympics, and we are very pleased to have them on board," Dr Durur said.
The most recent University project by BVN Donovan Hill was the National Life Sciences Hub at CSU in Wagga Wagga, which received the prestigious Blacket Prize in the Australian Institute of Architects Awards.
Ms Abbie Galvin, principal of BVN Donovan Hill, said the company was also excited about its new partnership with CSU.
"We recognise that this is a critical development for Charles Sturt University and are delighted at the prospect of being involved in this project," she said. "We are excited by the opportunity to help create an activated campus that contributes to the local community."
Ms Galvin said the aim of this early work was to deliver a framework for future development on the campus through developing CSU's visions and aspirations for the campus, a framework that will allow CSU to evolve and thrive in the future.
"We will hold community consultations and will workshop ideas with the people who will use and benefit from this new campus – a campus that will bring not only economic but cultural benefits to the wider Port Macquarie community," said Ms Galvin.
It is anticipated construction on the campus will start in October 2014 and be ready for occupation in late 2015.