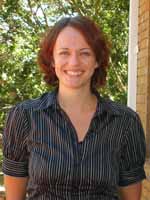 The NSW Police Force's new Mental Health Intervention Team (MHIT) training program for its front-line officers received endorsement from the Charles Sturt University (CSU) program evaluation team before its extension across the service.
In January 2008 the NSW Police Force commenced a pilot program to provide enhanced mental health training to 111 front-line officers (principally constables, senior constables and sergeants) equating to approximately 20 per cent of police strength in three LACs with the aim to improve police capacity to respond efficiently and safely to incidents involving 'mental health consumers'. * (See media note.)
Ms Herrington said the findings from the evaluation indicate that "The MHIT training has increased officers' understanding of mental illness and, where appropriate, the use of alternatives to scheduling, such as engaging community mental health outreach teams and referral of individuals to support groups in the local area.
"MHIT-trained officers reported greater confidence, awareness, and use of de-escalation techniques when engaging 'mental health consumers' in crisis, and reported that they thought that this had reduced the risk of injury for both police and the public.
"The monitoring and oversight function of the MHIT Command has proven invaluable in ensuring the success of the program, allowing the NSW Police Force to direct resources to amend policy and enact change at both organisational and local levels," Ms Herrington said.
The MHIT training program is being rolled out across NSW over the next five years. Ms Herrington noted, "The rollout will bring with it a number of new challenges for the MHIT Command, particularly in rural areas, which will need to be closely monitored by the NSW Police Force and the evaluation team".