The increasing privatisation of intelligence activities around the globe in recent years will be discussed during a one-day symposium in Canberra this week.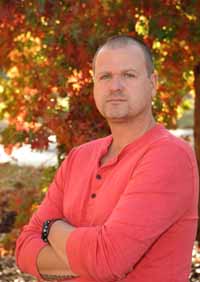 "Since the 9/11 terrorist attacks in the USA, activities such as surveillance, recruitment, information gathering and analysis and the handling of intelligence operatives, have become more privatised," said Dr Troy Whitford, a lecturer in history and politics at CSU.
"Private firms involved in overt and covert intelligence activities are contracting services to governments and non-government organisations as well as the corporate sector."
Dr Whitford, the symposium's master of ceremonies, is an Associate Investigator with the ARC Centre of Excellence in Policing and Security.
Speakers at The Privatisation of Intelligence symposium include: former Australian Federal Police (AFP) Commissioner Professor Mick Palmer AO APM; AFP Coordinator Strategic Intelligence Service, Mr John Coyne; Head of the Olympic Intelligence Centre and the National Olympic Intelligence Project for the London 2012 Olympic and Paralympics Games, Ms Sue Wilkinson; Civil Liberties Australia Vice President Mr Tim Vines; and Assistant Inspector-General of Intelligence and Security Mr Jake Blight.
Through its
Australian Graduate School of Policing and Security
, CSU is involved in research and teaching in international terrorism, intelligence analysis, transnational crime, fraud and financial crime, corruption, cyber-crime, and natural disaster emergency management.
The Privatisation of Intelligence symposium will be held on Thursday 8 August.
Read the latest CSU News on the University's Australian Graduate School of Policing and Security
here
.