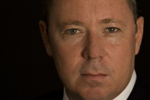 The tragic mass shooting of small children and teachers at an elementary school in the US state of Connecticut last Friday is unlikely to result in any significant change to gun laws or gun culture in the US, according to a Charles Sturt University (CSU) law enforcement academic.
Dr Hugh McDermott, a senior lecturer in law enforcement at the CSU
Australian Graduate School of Policing and Security
, says gun culture is so entrenched in the United States that periodic mass murder by gun-wielding individuals will remain a fact of life there indefinitely.
"Apart from the overarching protection afforded by the US Constitution of gun ownership and use by US citizens*, there are a myriad of state and county laws that compound the legal predicament for any who attempt to change the status quo," Dr McDermott said.
"What the people of the US must confront is that continued 'random' mass killings are now frequent enough to be predictable, we just can't say where, when and why.
"But one explanation as to 'why' is the easy availability of modern weaponry which makes 'mass killing' possible.
"What the pro-gun lobby in the US fails to acknowledge is that when the right to bear arms was drafted in the US Constitution in 1787 and ratified in 1789, each shot was individually hand-loaded in a pistol or long muzzle rifle. The authors of the Constitution could not have foreseen the terrible efficiency of modern weaponry in the hands of its citizens more than 200 years later. The world is a different place now, but the pro-gun lobby still has an 18th century mentality.
"In Australia, law makers and law enforcement must be vigilant, as the US-style culture of gun violence becomes more acceptable in our society. The continued gun violence in Western Sydney illustrates the fact that such shootings are now almost routine. The Howard government buy back scheme and gun amnesty in Australia, following the Port Arthur massacre in Tasmania in 1996, greatly assisted in getting high-calibre weapons off the streets, but we need our communities to continue to support further bans on guns and resist the culture of gun violence.
"The most effective way of averting such horrific carnage, as we are seeing in the US, happening in Australia is to remove both the desire and the potential of gun ownership. It is time that private ownership of all such weapons be legislated out of existence."
* Amendment 2 to the
US Constitution
states: 'A well regulated Militia, being necessary to the security of a free State, the right of the people to keep and bear arms, shall not be infringed.'