What promises should universities make to students and the public, and what promises can they deliver?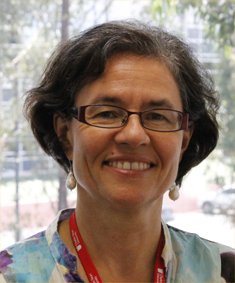 Australian and overseas academics will grapple with these issues at the fourth international Practice-Based Education (PBE) Summit convened by the Charles Sturt University (CSU) Education for Practice Institute (EFPI) at Sydney Olympic Park on Wednesday 9 and Thursday 10 April.
The Deputy Director of the EFPI, and Associate Professor in Higher Education, Franziska Trede said creating a society that is worth living in is at the heart of the Summit's deliberations on the theme, The promises of university education: Blending, including and integrating for future practice.
"Contemporary higher education issues can be seen as opportunities or challenges for professional and practice-based education," Professor Trede said.
"The 'massification', digitalisation and standardisation of university education offer increased participation, communication and accountability. But they also require provocative thinking to enable critical reflection about what really matters.
"It is vital that we have discussions about the future directions for research and teaching for professional and practice-based education, and about ways in which university engagement with industry and community can deliberately contribute to student learning that is critical, creative and courageous. We must aim to advance a society that is worth living in."
This year's Summit will explore the promises of university education in global, national and local contexts, and the implications for: blending technologies and experiences; including wider participation; and integrating work and learning.
"Universities are offering new flexible education opportunities to a wider group of stakeholders through the increasing use of digital technologies and integration of workplace learning programs," Professor Trede said.
"With this new directive, universities are promising to cater to an increasingly diverse group of students and professional bodies to ensure graduates are work-ready and employable.
"However, with the economic and political imperative to produce the future workforce, are we forgetting to educate the next generation to contribute to a world worth living in?"
The Summit's keynote presentations will be by Professor Tony Harland from the University of Otago (NZ), and Professor Kerri-Lee Krause, Pro Vice-Chancellor (Education) at the University of Western Sydney. Professor Harland will discuss 'Educating students for work and society: A time of contested values', and Professor Krause will examine 'Putting university education to the test: Looking out, looking in'.
Academics from North America, Europe, Asia, the Middle East, New Zealand and Australia will attend. CSU Pro Vice-Chancellor (Student Learning) Professor Sandra Wills will deliver the opening address, and CSU Vice-Chancellor Professor Andrew Vann will deliver the closing address.