The future of online education in Australia and globally will be a key focus of an international summit being hosted by Charles Sturt University (CSU).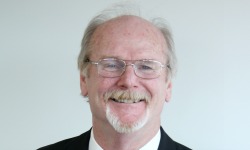 The International Council for Open and Distance Education (IDCE) Presidents' Summit will be held at Cronulla Beach in Sydney from Sunday 20 to Wednesday 23 November.
As the leading and largest provider of online education in Australia, CSU has organised the conference through its think-tank for educational innovation, u!imagine.
CSU u!magine co-director, Professor Don Olcott said the conference will focus on leadership in online learning, new business models, changing paradigms, and innovative approaches for university leaders and their ability to offer quality-based online distance learning programs.
Professor Olcott said the conference had enabled CSU to bring together some of the best online thinkers in the world to discuss how online distance education outcomes could be improved.
"Quality is a constant issue for global open, distance and flexible learning institutions whether that relates to the quality of teaching, support services, assessment and quality of design and delivery," Professor Olcott said.
"The conference will examine issues around quality and their political, economic and service implications for open and distance education leaders.
"We hope to empower senior managers to take a critical look at their own leadership approaches and be inspired by their fellow delegates to discuss diversity, cultural uniqueness, and regional differences facing open, distance and flexible learning providers across countries and continents."
CSU's Vice-Chancellor and President, Professor Andrew Vann will moderate the open plenary session on Monday 21 November, with a discussion on critical leadership, quality and partnerships – issues facing online, open and flexible learning universities from regional to global.
Professor Olcott said the Summit will also allow CSU to share its unique Online Learning Model, which has been developed out of extensive research to establish the specific set of elements required to increase student engagement, retention and satisfaction in online learning.
The program focuses on sharing creative and new approaches to online learning leadership by adopting regional, national and global partnership models.
"The Summit will also focus a major session on developments in the Australasian regions in open, distance and eLearning," said Professor Olcott.
"Panellists from diverse Australian and Asian universities will examine the key opportunities and challenges facing open and distance learning universities around the world and that includes whether open education is a good return on investment for the mainstream university sector or what other models should be used.
"We will consider the common synergies that can bring together the diverse elements of university and corporate cultures to meet mutual needs and interests in the online learning environment."
The program for the conference, "A New Era of Leadership and Quality: The Business of Open and Distance Learning 2020" is available here.
.