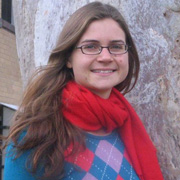 Promises from major parties in the upcoming Federal election for tertiary education will not address the growing skills shortage in regional Australia, says the author of the recently released report,
Youth Allowance and Regional Young People: Access to Tertiary Education
, published jointly by Charles Sturt University (CSU) and Monash University (MU).
Researcher Naomi Godden says neither sets of policies adequately address the significant financial costs for regional young people studying away from home.
'The Coalition's pledge of $4 000 non-means tested access bursaries for 1 000 remote young people is short-sighted. Around 10 000 regional young people leave home each year for higher education, so most will not be assisted with a bursary. Further, $4 000 is too low for young people from remote areas, who have higher start-up costs than their metropolitan counterparts', Ms Godden said.
'The ALP's promise to double the number of Commonwealth Scholarships (CS) is insufficient, because young people must prove low socio-economic status to be eligible for CS, generally through receiving Youth Allowance. Further, regional young people who worked for Independent Youth Allowance are not be eligible for income support until May of their first semester at university, and therefore cannot prove low socio-economic status when CS applications are due at the beginning of the academic year. Additionally, TAFE students cannot receive CS.'
The Access to Tertiary Education report released on Monday 12 November estimates that it costs regional young people $15 000 to $20 000 per year to study away from home, including start-up costs of between $3 000 and $6 000.
'Most regional families cannot afford these costs, and proposed policies will not ease the financial burden on families and young people.'
Ms Godden says the Coalition and ALP policies do not recognise that Youth Allowance eligibility criteria is the major barrier to tertiary education for regional young people, the main finding from the research. To qualify for Youth Allowance, regional families must be below the current Dependent Youth Allowance income threshold of $30 750, plus incremental amounts per child, and asset threshold of $535 750.
'Alternatively, the "age of independence" is 25 and many regional young people are forced to defer their studies to work for 18 months and earn $18 500 to qualify for Independent Youth Allowance. In addition, Youth Allowance rates are 20 per cent below the poverty line, and young people are only allowed to earn $236 a fortnight before their Youth Allowance decreases, and this amount has been not been indexed to account for inflation since 1993. Therefore, students receiving Youth Allowance are forced to live on a very low income.
'Such stringent requirements make tertiary education financially inaccessible for regional young people, which is a human rights concern', Ms Godden said.
The researcher suggests three possible policy changes:
that all regional young people are eligible for Youth Allowance if they must leave home for tertiary education;
that all regional young people are eligible for a non-means tested $6 000 Tertiary Access Allowance for their relocation and start-up costs;
that the income cap of $236 a fortnight is increased and indexed annually.
'We need long term policies that recognise and address all the significant costs facing regional families. Without a strong commitment to educating regional young people, we will not address the skills shortage in regional Australia, and will deny regional young people their right to education', Ms Godden said.