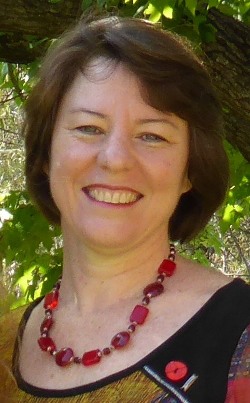 The development of speech and language and how it can shape a child's future will be discussed at the 2015 Bob Meyenn Education Lecture at Charles Sturt University (CSU) in Albury-Wodonga on Wednesday 9 September.
The free public lecture is held every two years in honour of eminent educator and former Dean of CSU's Faculty of Education Professor Bob Meyenn.
CSU Professor of Speech and Language Acquisition Sharynne McLeod will present this year's lecture, 'Children's speech and language competence'.
Professor McLeod expects the lecture will be of interest to educators, health professionals, parents and grandparents.
"Children's speech and language acquisition is an amazing feat," Professor McLeod said.
"We'll be discussing the benefits of multilingulism, and how speech and language acquisition in the early years underpins children's academic, occupational and social futures."
Professor McLeod will draw on her research with Indigenous and non-Indigenous Australians as well as with children from Vietnam, Fiji, Turkey, Zambia, Hong Kong, Germany, the United States and Iceland to describe children's communication capacity in a range of languages.
The audience is encouraged to bring their mobile devices to access online resources during the lecture including blogs, websites and fact sheets.
The lecture will be held at CSU in Albury-Wodonga. It will begin at 6pm with light refreshments. Those interested in attending are asked to RSVP by Friday 4 September to soeoffice@csu.edu.au
Professor McLeod is a member of the University's School of Teacher Education and Research Institute of Professional Practice, Learning and Education (RIPPLE).