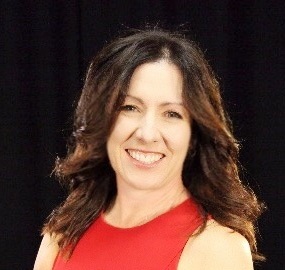 A Charles Sturt University (CSU) program is a category finalist in the inaugural Australian Financial Review (AFR) 2015 Higher Education Awards.
The CSU Pathway Program is one of four finalists in the equity and opportunity category of the AFR Higher Education Awards, a new initiative which celebrates over a decade of quality higher education journalism. The awards recognise outstanding achievement in higher education and highlight at a national level the significant contribution that the higher education sector makes to Australian prosperity and quality of life.
The CSU Pathway Program is run in partnership with TAFEs across five sites and two states. It aims to increase the proportion of low socio-economic status students entering higher education, and also provides opportunity for regional students, who are under-represented in higher education.
Ms Liz Smith (pictured), CSU's Director of Academic Success and Distance Strategic Practice Leader, was responsible for the initial project that began in 2010 and said she is thrilled that the program has been acknowledged and chosen as a finalist in these prestigious awards.
"The CSU Pathway Program is aimed primarily at school leavers and offers an excellent alternative for students who don't meet some course entry requirements," Ms Smith said.
"The Pathway Program is particularly important to our regions where students are under represented in higher education compared to their metropolitan peers.
"As a regional university with an absolute commitment to social inclusion and widening participation, the CSU Pathway Program is a perfect example of what is possible when students are provided with innovative opportunities to access higher education. We know that students' capacity for successful university study doesn't end with an ATAR score.
"Since its inception in 2010, more than 330 students have enrolled in the program, with more than 130 of these students entering University degrees as a result. We're now starting to see the Pathway students graduate from their degrees, which is the realisation of the program's goal. This wouldn't have been possible had the Pathway Program not been available."
The Australian Financial Review 2015 Higher Education Awards category winners will be announced at a gala dinner at Doltone House, Jones Bay Wharf, in Sydney on Tuesday 27 October.