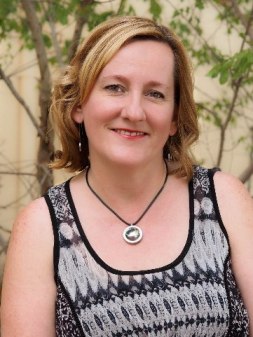 The world-changing rise of information and communication technologies (ICTs) creates challenges but opens new employment opportunities and career paths, say academics at Charles Sturt University (CSU).
Professor Lisa Given, Professor of Information Studies in the CSU School of Information Studies, and lecturer Dr Jake Wallis have commented ahead of World Telecommunications and Information Society Day on Tuesday 17 May. This annual day marks the formation of the International Telecommunications Union (ITU), the United Nations agency specialising in ICTs. The 2016 theme is 'ICT entrepreneurship for social impact'.
Professor Given (pictured) said, "Australia ranks well as 13th of 167 nations on most of the ITU's benchmarking measures of digital connectivity and skills, apart from broadband speed, on which the ITU ranks Australia just above Romania. This positions us far behind other developed countries, such as the United States, Canada and the United Kingdom, where speed of Internet access is a key enabler of innovation in the global digital economy.
"Public investment in a National Broadband Network has been something of a political football over the previous three federal election cycles, with the current Coalition government of Prime Minister Malcolm Turnbull driving forward the slightly less costly (and less fast) build option. Yet a high-performance broadband infrastructure is essential to Australia's successful competition in a global knowledge economy."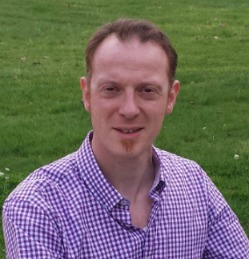 Dr Wallis (pictured) said the CSU School of Information Studies champions entrepreneurial thinking about the ways in which ICTs can benefit society, and offers a specialisation in 'Community Informatics' within its Master of Information Studies program.
"This program produces graduates equipped to capitalise on the potential of social media, open source software, and open data, to assist community stakeholders to achieve sustainable social and economic development outcomes," Dr Wallis said.
"The School also has a research focus on the social impact of information and communication technologies. For example, the School is driving innovation in collaboration with the Australian Army to combat the propaganda of terrorist groups like Islamic State. It is also involved in projects that assist in the diversification of Australia's post-mining boom economy, and is helping to drive productivity and exploit new markets through the use of social media and smart phone apps."
Research by Professor Given (a member of the Research Institute for Professional Practice, Learning and Education - RIPPLE) is exploring Internet access in rural and remote regions of Australia, with a particular focus on the food and wine industries. Her 2015 ARC Linkage Grant (in partnership with CSU's National Wine and Grape Industry Centre) explores technology use by grape growers and winemakers to assess the viability of technology tools for information sharing and research adoption.
In a pilot project with CSU's Graham Centre, Professor Given is examining the impact of poor Internet connectivity on farmers' and producers' access to information online in support of their work practices. More information about Professor Given's research can be found at http://lisagiven.com