New research conducted by a Charles Sturt University (CSU) academic has found children start school with 'highly sophisticated and rich' understandings of measurement, which they developed for themselves during everyday activities ahead of their formal education.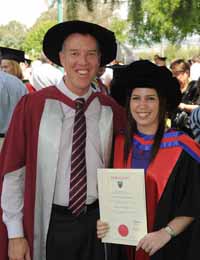 The study by Dr Amy MacDonald, from the
School of Education
at CSU, examined what children know about measurement as they start school, and how these understandings are shaped by their measurement experiences in prior-to-school and out-of-school contexts.
"Results from my study have shown that children have sophisticated understandings of measurement at the start of school," said Dr MacDonald. "They understood how to measure objects, compare measurements and apply formal units. They showed a remarkable awareness of a range of units. This included an awareness of units which they would not normally be expected to know such as megalitres."
Dr MacDonald followed the experiences of 100 children as they prepared to start school and during through their first year in Kindergarten at two schools in regional NSW.
The children represented their understandings of measurement through drawings, photographs and narratives. The CSU academic visited children in their classrooms. The children were also given disposable cameras so they could capture measurement activities outside school such as playing, cooking or filling a bath.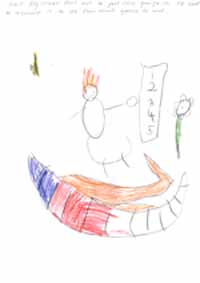 "Of crucial significance is that their measurement understandings were developed
for themselves
in prior-to-school and out-of-school contexts," said Dr MacDonald.
"Importantly, the results also demonstrate the significance of the relationship between content and context in the learning process. It was clear that the students who demonstrated the most profound development in their content knowledge also increased their ability to contextualise this content through their everyday activities.
"Educators must recognise and build on these existing understandings so they can make measurement learning in the classroom relevant and meaningful in early schooling.
"I've had a long-standing interest in how children develop mathematical meanings and understandings," said Dr MacDonald.
"I wondered whether this interest developed from my own early experiences. I recall being a young child visiting the fabric store with my dressmaker mother, and watching as swathes of material were pulled across the countertop, metre by metre. To this day, my mind automatically conjures this image when faced with the notion of a linear metre. This recollection, and my curiosity about the experiences from which children draw mathematical meaning, was the genesis of the study."
Dr MacDonald is a lecturer in early childhood studies in the School of Education at CSU in Albury-Wodonga. She is a member of the University's Research Institute for Professional Practice, Learning and Education (RIPPLE).
She was awarded her PhD, Content, Context, and representation: Children's measurement experiences and understandings at the start of school during a graduation ceremony at CSU in Wagga Wagga on Tuesday 13 December 2011. She was also awarded the University's Faculty of Education Outstanding Thesis Prize.