One of the country's largest educators of school teachers has added its voice to the discussion about how to create quality teachers in NSW, supporting a system which is 'more difficult' and 'more selective' than present.
In a submission to the NSW government for its discussion paper,
Great Teaching, Inspired Learning
, the
Faculty of Education
at Charles Sturt University (CSU) has called for the careful monitoring of a minimum ATAR requirement for entry into initial teacher education in NSW.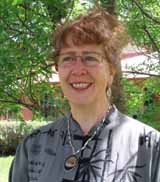 CSU's Professor of Education Jo-Anne Reid said, "It is essential that becoming a teacher should be presented as a significant and high achievement in itself – one that can be esteemed as both more difficult and selective than it currently is".
Released by the O'Farrell government in 2012, Great Teaching, Inspired Learning is designed to improve the quality of teacher education in NSW. The CSU submission focuses on three key areas: entry to teacher education and the teacher education curriculum; practicum and professional experience; and teacher education partnerships.
With a special interest in attracting quality teachers to traditionally hard-to-staff inland rural and remote schools, Professor Reid said teacher education needs to tackle the issues of finding aspiring teachers who are 'right for' and 'ready to begin' in these schools.
The CSU submission supports a system that does not exclude from the profession candidates whose life pathways mean that they cannot meet minimum ATAR entry levels for teacher education.
"Aspiring teachers, particularly Aboriginal people, mature age candidates or those from low socio-economic status, who show willingness to teach in those hard-to-staff areas should be screened for selection and offered state scholarship support," she said.
Looking to the future, with an end goal of improving the educational offering for rural children, Professor Reid says, "Aspiring primary school teachers should have studied maths, science and/or a language as well as English before they are accepted into a course. We'd also like them to have musical and/or artistic knowledge and skill".
The current way student teachers practice in a classroom is also tackled by the CSU submission.
Instead of the traditional idea of placing a single student teacher with a single teacher, CSU is researching a different approach where students work in teams to study teaching and improve their professional skills through a 'learning study' approach. This involves mentor and peer coaching to refine particular elements of a lesson that can be discussed by the student teams as they plan improvements for the next lesson.
"This approach is also helping limit the demands on schools and teachers created by work placements. We also want students to adopt our model for practical experience in rural or remote schools to encourage them to seek work there after graduation."
The full submission from the University's Faculty of Education to Great Teacher, Inspired Learning can be found here.