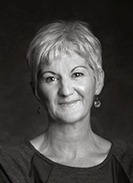 A Charles Sturt University (CSU) academic is calling for rural and regional communities to welcome refugees and embrace the opportunity to facilitate positive experiences and high educational outcomes.
Dr Jae Major, together with Dr Kiprono Langat, from CSU's Research Institute for Professional Practice, Learning and Education (RIPPLE) and former CSU Associate Professor Jane Wilkinson and Adjunct Professor Ninetta Santoro, completed a research project that examined what resources and practices were most effective in facilitating refugee students' success in rural and regional settings.
"Our study focused on Sudanese students who have settled in Orange and Wagga Wagga and the results showed the significant impact a positive and welcoming community can have on students' educational outcomes," Dr Major said.
"What we found was that opportunities such as sports groups, church youth groups, PCYC and council-run holiday programs played a significant role in the feelings of inclusion and wellbeing for the young refugees.
"We also found that families felt many of these things were easier to access in a regional town compared to a big city because local people helped and supported that participation. Community members demonstrated a welcoming attitude and a willingness to offer practical support and friendship to those in need."
The study highlighted how building students' self-esteem and confidence, and their families' ability to engage positively with community and schooling, all contribute to educational achievement.
"Research suggests that young people with high levels of social and cultural capital succeed educationally," Dr Major said.
"We need to build an awareness of how important these out-of-school engagements are for young refugees and it is particularly critical for schools that are aiming to improve refugees' educational success to connect with community agencies and encourage their participation."
Dr Major believes regional areas have an opportunity to make a difference in the lives of refugees with a positive and welcoming attitude.
"It may be true that many people in the regions have had limited contact with people from culturally and linguistically diverse backgrounds but this does not mean that we are incapable of empathy, concern, or the ability to care for and welcome people in need into our communities," Dr Major said.
"Our communities can offer refugees greater access to sporting, faith and community activities which will improve their sense of inclusion and wellbeing. This will in turn improve their educational outcomes and help them to become successful and active community members.
"The success a refugee will have in Australia and how they contribute to our communities starts with our welcoming attitude and willingness to lend a hand."