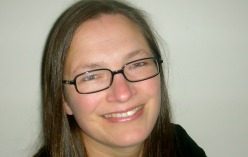 A Charles Sturt University (CSU) expert in inclusive education has highlighted the disadvantages faced by regional and remote students with disabilities.
A lecturer at CSU's School of Teacher Education in Bathurst, Dr Lucie Zundans-Fraser, said a recent Senate Committee report highlights the significant disconnect between policy and practice when it comes to catering for the needs of students with disabilities and their families.
Dr Zundans-Fraser's research is focused on inclusive education legislation and policy, higher education course and subject design and pre-service teachers and their understanding of inclusion.
"The Senate Committee's findings are consistent with those from previous reports and inquiries and clearly show there's been very little progress or consistency in catering for the needs of students with disabilities," said Dr Zundans-Fraser.
"Students with disabilities in regional and remote areas are further disadvantaged in their ability to access support and services due to issues such as travel time, waiting lists and services not being centralised.
"The examples cited in the report of families moving interstate so that their child has access to support and improved educational outcomes are not acceptable."
Dr Zundans-Fraser said there is existing legislation and policy to support the inclusion of students with disabilities in schools but it's not being used effectively.
"Few people know about these documents or in some cases they use areas of ambiguity to exclude, rather than include, students," she said.
Dr Zundans-Fraser agrees that funding is a key issue and she said that without a consistent definition of disability funding inconsistencies will continue to exist between, and even within states.
"Funding often relies on a particular categorisation or diagnosis, rather than looking at the individual needs of a student," she said.
"This can become further problematic in cases where the school culture is one that does not support students with disabilities as discussed in the report.
"A formal diagnosis required for funding purposes can actually create further stigma rather than an environment of support."
Dr Zundans-Fraser said that CSU is well positioned to meet the report's recommendations.
"New South Wales already requires accredited teacher education courses to include a standalone subject in special education as part of undergraduate teacher-training coursework," she said.
"At Charles Sturt University the design of this subject currently incorporates research-based best practice as suggested in the report.
"We embed instructional approaches that have an extensive evidence base of success not only with students with disabilities but that are effective for all students.
"In this way our graduates are prepared to address the needs of all students they encounter in classrooms or early childhood settings," Dr Zundans-Fraser said.