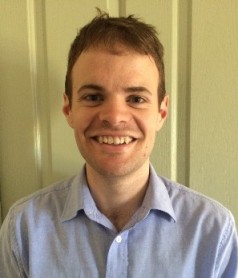 Research by a Charles Sturt University (CSU) PhD student suggests NSW has a maldistribution of teachers, not an oversupply.
Mr James Deehan, PhD candidate and primary science lecturer at the CSU School of Teacher Education in Bathurst, said the use of 'oversupply' is unhelpful when intended to simplify what is an incredibly complex issue in NSW education.
"The current debate appears to wrongly categorise an abundance of qualified teachers on the NSW Department of Education and Communities (DEC) Employment List as an 'oversupply'," he said.
"But there are two important elements that become apparent when the information is analysed; firstly, the demand for and supply of available teachers is uneven across the regions of NSW. The employment list could be said to reflect a 'beach' over 'bush' location preference by teachers that is not aligned to the need for teachers in the regions of 'Isolated NSW' and 'Inland NSW'.
"The second point is that both the projected retirement of teachers of the 'baby boomer' generation and of population growth are likely to lead to more available teaching jobs.
"Inland NSW, which has 11 per cent of the total teacher workforce, has nearly double the permanent teaching workforce of Isolated NSW (6 per cent).
"Yet, Isolated NSW has a casual employment list with 4 000 additional teachers and is experiencing a growth rate in supply of teachers ten times higher than Inland NSW. In the last two years, the casual list for Inland NSW has grown by only 217."
Mr Deehan says the 'oversupply' of teachers in NSW will not continue to exist in perpetuity.
"Even if the baby boomers remain employed as teachers for longer, the retirement of this generation is an unavoidable reality," he said. "Thus, retirement and population growth will contribute to an increased availability of permanent teaching jobs. The uneven distribution of the casual teaching workforce means that areas such as Inland NSW continue to have high demand for teachers despite the larger trends to the contrary."
Mr Deehan suggests that this means that course structure and student intake of tertiary institutions need to be informed by local contexts.
"Perhaps the conversation should shift to the distribution and dispersal of teachers across the state," he said.
"Inland NSW universities like Charles Sturt University have a critical role to play in addressing imbalances to the teaching population?
"The issues of 'oversupply or undersupply' and 'correct and incorrect' are not important here. We must strive to address the problems with teacher employment through deep consideration and thoughtful adjustments at the tertiary level, rather than risking the unforeseen damage – such as a future shortage of teachers - that can result from blanket solutions."
Mr Deehan has recently presented his analysis, ' Teachers Galore? A brief analysis of the 'oversupply of teachers' in NSW' on The National Forum website's Online Opinion.