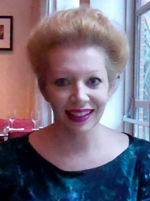 To ease their way, a leading Charles Sturt University (CSU) academic has posted answers on YouTube to 14 questions posed via Twitter by prospective PhD candidates.
In her introductory remarks to her YouTube video series, Professor Brabazon says her observations come from her wealth of higher education experience as both a student and as an academic.
"I have worked at eight universities in four countries, have supervised over 30 PhD students, and have marked many, many, many PhDs of different types," Professor Brabazon said. "I've also been a director of postgraduate education, writing regulations and trying to understand the complexity of what is the doctorate in contemporary higher education. I've had many roles and functions from supervision through to candidature management."
Examples of the questions answered by Professor Brabazon include:
What is the difference between a Master's degree and a PhD?
What skills do I require to start a PhD?
How do I choose a topic that will sustain my interest?
What one question should I ask before commencing a PhD?
How do I select a good PhD supervisor?
Why are professional doctorates on the decline?
You can also view Professor Brabazon's answers to the 14 questions posed by PhD aspirants on her own YouTube channel
here
.
Find out more about teaching courses at CSU
here
.
The CSU School of Teacher Education in Bathurst and Dubbo, NSW, and the CSU Ontario School of Education in Burlington, Ontario, Canada, was unified on the three campuses as the
one internationally-focussed School
on Monday 19 August.