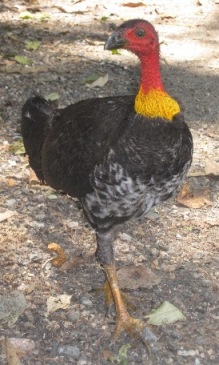 In the bird world, New Zealand's kiwis are known by ornithologists as exceptional birds that lay an amazingly large egg compared to their size.
But Associate Professor David Watson, an Australian bird scientist and senior bird ecologist at Charles Sturt University (CSU) Institute for Land, Water and Society (ILWS), has found that the megapodes, including the Australian brush turkey, warrant the champion status, not kiwis.
In new research reported in the international scientific journal PLOS One, Professor Watson and colleagues from Australia and the UK looked at the combined volume of eggs laid by all modern birds rather than the size of individual eggs.
"We found the real winners – those that invest far more in reproduction than expected based on their body size - are the megapodes, including the Australian Mallee fowl, brush turkeys and scrub fowl," Professor Watson said.
"These birds are the only group that don't rely on their own body heat to incubate their eggs. They lay eggs near geothermal vents or under piles of composting vegetable matter to generate enough heat to incubate their vast clutches.
"These really are super birds. Not only do they lay big eggs, they lay a very large number of them. All up, they produce around seven times more egg than other bird families."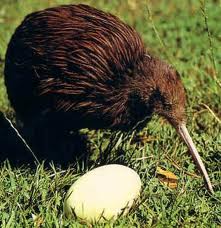 Professor Watson and his colleagues drew data on body mass, egg volume and clutch size on bird families that they found in past academic books and journal articles as well from as museum specimens.
The research arose from a practical exercise in a laboratory session for students studying native Australian birds.
"Our results didn't add up when we compared them to expected results, so eventually it became a project for one of my research students to see why. This is the final result of that project," Professor Watson said.
"This shows the serendipity of so much scientific research and the role of curiosity."
An offshoot of this research is that Professor Watson and colleagues have developed a tool for discovering more about the reproductive capacity of prehistoric birds and dinosaurs.
"Give me a fragment of ancient shell and we can estimate the egg volume, body mass and overall clutch volume for any bird, and even some groups of dinosaur," Professor Watson said.
Co-authors of the PLOS One paper, 'Reassessing breeding investment in birds: class-wide analysis of clutch volume reveals a single outlying family', were Ms Susan Anderson at the CSU Institute for Land, Water and Society in Albury, NSW, Australia, and Dr Valerie Olson with the Zoological Society of London, UK (now based at the Care Quality Commission in London).