Increasing tree cover, particularly on stream sides and floodplains, could help bird communities survive during long and severe droughts, according to Charles Sturt University (CSU) ecologist Dr Dale Nimmo.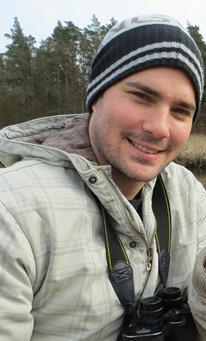 Dr Nimmo is lecturer in ecology at CSU's School of Environmental Sciences in Albury-Wodonga and a member of the University's Institute of Land Water and Society.
Dale and his team's research monitoring bird communities throughout south eastern Australia's 'Millennium Drought' from 2001-2009, has just been published in the Journal of Applied Ecology.
The research monitored bird species within different types of agricultural landscapes near the beginning, during and after the drought broke.
This was one of the most severe droughts on record and Dr Nimmo said bird communities remained more stable in landscapes with more tree cover located on stream sides and floodplains, called riparian vegetation.
"Our previous research showed that The Millennium Drought led bird communities across Victoria's dry woodlands to 'collapse' with bird numbers falling to approximately half that of pre-drought levels," he said.
"But this study has shown that landscapes with more riparian tree cover retained a higher proportion of their species.
"The loss of trees from riparian areas occurs because those areas often have very fertile soils and so are of greater value to agriculture. However, this has deprived biodiversity of a key mechanism for coping with long droughts."
Dr Nimmo is urging conservationists, land owners and land managers to focus on protecting and restoring native riparian woodlands to help birds cope with future droughts.
"Our findings suggest that we can create drought refuges for bird communities by protecting, revegetating and restoring cleared stream sides and former floodplains," he said.
"The study's findings are particularly timely given that climate scientists have observed El Nino strengthening to levels not seen since the 1997-1998 event that was the precursor to the Millennium Drought."
Dr Nimmo's work investigating if landscape structure can enhance the resilience of biodiversity to climatic extremes has been awarded a grant from the Hermon Slade Foundation.