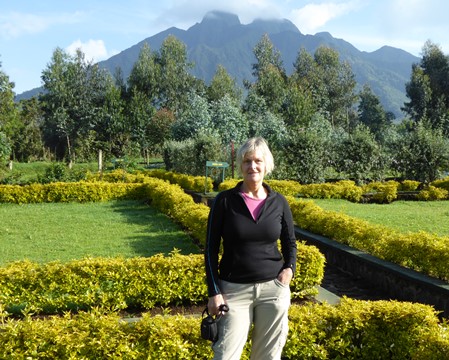 Charles Sturt University (CSU) academic Associate Professor Rosemary Black was surrounded by snow, high in the mountains of Utah when a publishing company approached her and a colleague about a new book on adventure travel.
Adventure Programming and Travel for the 21st Century is the latest project in the partnership between Professor Black, from the CSU School of Environmental Sciences, and Professor Kelly Bricker, from the University of Utah.
"At the time, Venture Publishing approached us to produce a new book, Kelly and I were on a book writing retreat with 10 other female researchers in the Zion National Park in Utah," Professor Black said.
"Kelly and I go back a long way. We both worked in the adventure travel industry during the mid-1980s and early nineties. We were trekking guides in Nepal and worked for Australia's largest adventure travel company, World Expeditions, and shared a house in Kathmandu."
Since then they have followed similar career paths, completing PhDs and now both working as academics in the same areas of tourism, recreation and conservation.
The pair has also co-edited Sustainable Tourism and the Millennium Development Goals: Effecting Positive Change (2013) published by Jones and Bartlett Learning, and jointly written academic papers and book chapters.
"We work really well together as a team as we have similar backgrounds and research interests and have complementary strengths and skills," Professor Black said.
Adventure Programming and Travel for the 21st Century updates previous editions and the title and content reflect the evolution of the adventure profession over the previous decade.
"The term 'adventure travel' has been added to the title and content of the book. This change mirrors the growing interest and participation in adventure travel and reflects the varied and diverse adventure industry and profession," Professor Black said.
"The book includes discussions of hot topics such as climate change, risk management, technology, sustainability, and conservation.
"We wanted to explicitly link the adventure profession to the environmental and sustainability fields of study and have suggested a forward-thinking approach to the adventure profession from a range of perspectives.
"We invited many international authors to provide the reader with a truly global picture of adventure programming and adventure travel, from theoretical and applied perspectives."
The book is aimed at a wide range of undergraduate students studying adventure tourism, adventure therapy, adventure education, therapeutic recreation, and outdoor recreation or related fields. It is a useful resource for professionals in the field.
The University's School of Environment Sciences offers degrees in outdoor recreation and ecotourism and parks, recreation and heritage.