As leaders arrive in Brisbane for the G20 summit, Charles Sturt University (CSU) and University of Sydney research has cast a dim light on the environmental impact of the world leading economies.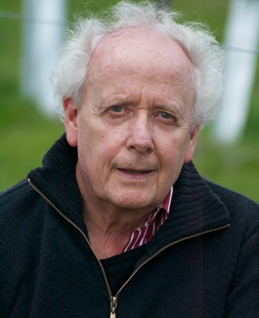 Lead author of the report, Balancing the G20's Global Impact, Mr Barney Foran is an adjunct research fellow with the Institute of Land Water and Society at CSU.
"This resource details the 'blood pressure' indicators of the world's top twenty economies, the G20," said Mr Foran.
"It examines more than five billion global value chains that operate within domestic economies and throughout the world trade routes," he said.
"We wanted to encapsulate some of the history and future prognosis for these leading twenty economies, mainly focused on the environment, but you can't separate that from economic and social issues."
Along with leading the world's economic production, the consumption activities by the G20 countries are responsible for the majority of the world's greenhouse emissions, threats to endangered animals and use of scarce water resources.
The report found the G20's growth agenda, two per cent above the current policy trajectory over the next five years, will inevitably increase physical impacts across most environmental domains in the absence of concurrent policies that impose physical constraints.
"This G20 summit is all about growth and jobs, but to produce the goods at the heart of that we're increasingly extracting resources from poorer countries," said Mr Foran.
"It's one thing for people in more affluent countries to bemoan the destruction of Amazonian rainforest, but many Asian, European, and North American livestock production chains, particularly pigs and poultry, rely on South American soy.
"We have to start paying decent prices for the goods we consume, and thus allow the countries which produce them to get their processes right and pay adequate wages.
"For consumers it means watching the production chains and looking for certified products, buying locally produced products where the production chains are clearer and making paying the right price a conscious act."
The report is the culmination of more than two years of research for Mr Foran and his colleagues.
"When you have the whole world in numbers, to try to get the big message and policy points through it can be a challenge," he said.
"We're finally starting to enumerate the triple bottom line: economic, social and environmental factors."