* Two international aged care experts will present their work on unexplained deaths in care, and training more aged care professionals at a regional conference in Wagga Wagga in August
* A free public film night will highlight unexplained deaths in aged care, and the role of art therapy in residential aged care
* Conference hosted by and at CSU cements its role as a leading provider of education and research into aged care in regional Australia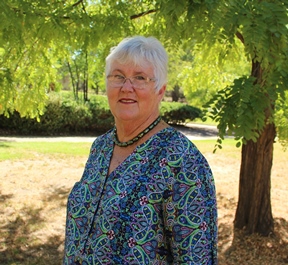 Two internationally recognised experts in inspired ageing will headline a symposium for communities across regional Australia to be hosted by Charles Sturt University (CSU) in Wagga Wagga, NSW, in August.
The 'Inspire Ageing in Rural Communities: Together we can make a difference' Symposium hosted by CSU for the Australian Association of Gerontology (AAG) runs from Wednesday 8 to Friday 10 August at the Convention Centre, CSU in Wagga Wagga.
Conference co-convenor and Associate Professor of Nursing in the CSU School of Nursing, Midwifery and Indigenous Health Maree Bernoth (pictured left) said, "The symposium cements Charles Sturt University's role as a leader in collaborating with aged care facilities and services, in aged care research, and in developing innovations for ageing people in Australia, particularly in regional communities.
"We include and empower older people in what we do. Indeed, older people will present their stories at the symposium, just as they are part of our research and help develop our teaching materials for our students."
Guest speaker at the symposium Professor Joe Ibrahim is a prominent researcher in aged care, particularly on unexpected deaths in aged care. He is an academic at Monash University, and an expert in the quality of clinical care, aged care, performance measurement, patient safety, and the influence of climate change on the aged in our communities.
On the evening of Wednesday 8 August at a free public event in association with the symposium, two films will be shown at the Forum Cinema complex in Wagga Wagga.
Professor Ibrahim will host and speak on one film titled Dignity of Risk, regarding unexplained deaths in residential aged care. The second film titled Together we inspire and create will show through imagery the creative power group artwork can have in residential aged care.
Fellow guest expert Professor John Pollaers will speak about the recently announced outcomes of the federal aged care taskforce which examined staffing in aged care. After his session, meeting participants will develop a plan to encourage more aged care workers to move to rural and remote towns in rural Australia.
After a successful career in human resource development in the corporate sphere, Professor Pollaers currently is working across governments to help reform to vocational education and training and aged care. He is a passionate advocate for education and training, the care of older Australians, and including more people with disabilities in work and training.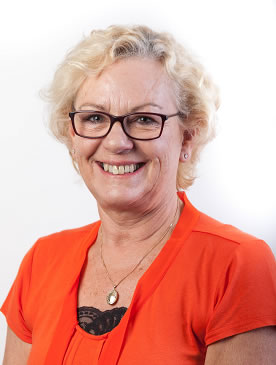 Conference co-convenor CSU Associate Professor Marguerite Bramble (pictured left) said, "In my clinical chair role at Catholic Healthcare, I am working with staff who have passion, purpose and a singular commitment to their residents and families.
"Through this forum we will be showcasing their innovative work, which aims to bring the best to residents' lives within the rich tapestry of a rural community."
Other noteworthy events during the 'Inspire Ageing in Rural Communities' Symposium include:
* The launch of OPTEACH website by Professor Bernoth. The website provides resources to encourage and support educators to include older people in their teaching, as well as resources for older people showing them what it is like to be included in educating younger generations.
* The presentation of extensive activities in aged care in rural and regional settings being undertaken by Professor Bramble.
More information regarding the symposium is available, including the meeting program.
Registrations are limited and now open. They close Monday 6 August.
Transport via bus before and after the conference is available from Hay, Albury and Bathurst, with stops available between these towns and Wagga Wagga.
For details on registration or bus bookings, email Michael Tan at AAG.
The symposium is made possible with funding assistance from Destination NSW.