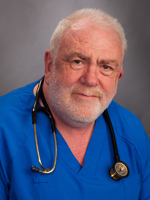 Charles Sturt University (CSU) researchers have made it easier for doctors to measure the strength of a patient's heart, potentially saving thousands of lives. The
world leaders in the field of clinical haemodynamics
have enhanced the practical use of a life-saving medical invention by developing an index to assist clinical staff to monitor and intervene in a range of cardiovascular conditions.
Adjunct staff from the CSU
School of Biomedical Sciences
, senior lecturer Ms Veronica Madigan and Professor Brendan Smith, who is also a consultant anaesthetist and intensivist at Bathurst Base Hospital, have created the Smith Madigan Inotropy* Index, a new method for measurement of cardiovascular performance based on the
Ultrasonic Cardiac Output Monitor – USCOM
.
"The Smith Madigan Inotropy Index is a new parameter based on the unique measures of USCOM,
a device we pioneered the use of
and which is now being adopted world-wide," Ms Madigan said.
"The Inotropy Index is an improvement on other measures of cardiovascular function because it provides a simple, non-invasive and painless method for identifying and treating many cardiovascular conditions including heart failure, hypertension and sepsis."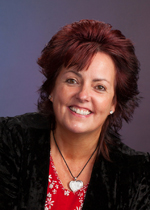 Measurement of the Smith Madigan Inotropy Index can be performed in less than two minutes using the non-invasive USCOM, and replaces complex catheter based measurements that are invasive, time-consuming, costly, and are associated with the clinical risk of complications.
"The Inotropy Index allows for greater application of the USCOM in clinical practice. It will change the way we look at cardiovascular function, and is already saving lives and changing the management of sepsis and septic shock," Ms Madigan said.
"We are currently working on incorporating these parameters into new clinical treatment algorithms to simplify and improve care of sepsis, heart failure, major surgery, circulatory disorders, and hypertension. At Bathurst Base Hospital, the Inotropy Index is saving lives in these complex diseases and is a major component of the 'BUSH' (Bathurst USCOM Haemodynamic) protocol for treatment of sepsis and septic shock."

Professor Smith presented a study at the Society of Critical Care Medicine in January 2013 that demonstrated that had the 'BUSH' Protocol been adopted Australia-wide between 2006-2012, it would have potentially saved 8 237 lives.

The derivation and validation of the method was published in the British Journal of Anaesthesia by Professor Smith and Ms Madigan in May 2013, and represents six years of clinical research between the authors.