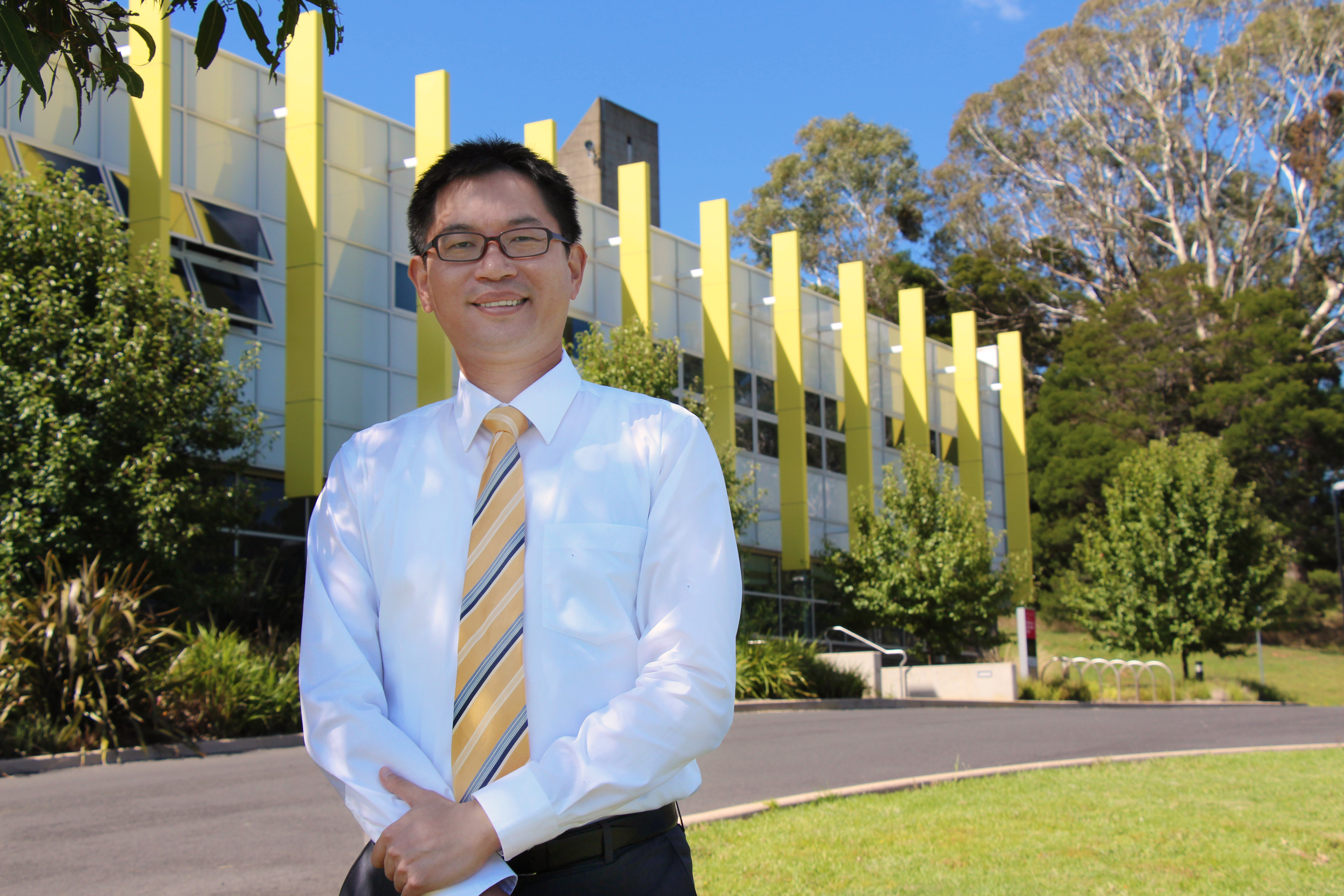 Charles Sturt University's (CSU) School of Dentistry and Health Sciences will focus on increasing research capacity and increasing the number of regional, rural and indigenous students under new Head of School Professor Boyen Huang.
Professor Huang joined CSU this year from James Cook University where he was Dentistry Director of International Affairs and Associate Professor of Paediatric Dentistry. He has also held teaching and research positions at the University of Western Australia and Kyoto University.
Professor Huang paid tribute to said former Head of School Professor David Wilson, who will remain at CSU as a member of the teaching and research staff, for the platform he and the rest of the staff had laid since the school was formed in 2008.
"This is an exciting time to join the School of Dentistry and Health Sciences at Charles Sturt University," he said.
"After seven years of teaching excellence, and with many cohorts of graduates from Dentistry, Oral Health Therapy, Medical Radiation Science and Nutrition and Dietetics now in the workforce servicing their local communities, I hope to see the School evolve into a highly sought after centre of expertise and a leader in its field."
Professor Huang will assist with increasing the research capacity and work with the Clinical Director to ensure that regional patients have access to world class dental care through the Thurgoona, Orange, Wagga Wagga, Bathurst and Dubbo Dental Clinics.
"I am passionate about recruiting practitioners from regional and rural areas to service their communities and I would like to see the number of regional, rural and Indigenous students at the School increase," Professor Huang said.
"It is important for graduates to not only be knowledgeable, skilful and good communicators , but also to be passionate about regional and rural health and be willing to work in these areas. Charles Sturt University has a great record of servicing such areas; more than 75 per cent of Charles Sturt University health graduates of rural origin return to rural areas to practice."
Professor Huang has been impressed by the School's close connections with its community and sees great potential in local networks, especially the collaborative working relationship with the local and regional dentists, and looks forward to meeting and working alongside them.
"By further developing the School's local community connections and establishing wider networks of practitioners, we will be able to give students more opportunities to witness and appreciate the whole health profession and the vital role it plays in local communities," Professor Huang said.
"I would also like to see greater collaboration between the nine Schools of Dentistry in Australia to closely consider the supply, demand and distribution of graduates to ensure the oral health needs of every community in Australia are adequately met."
Professor Huang will be based at CSU's Orange Campus.