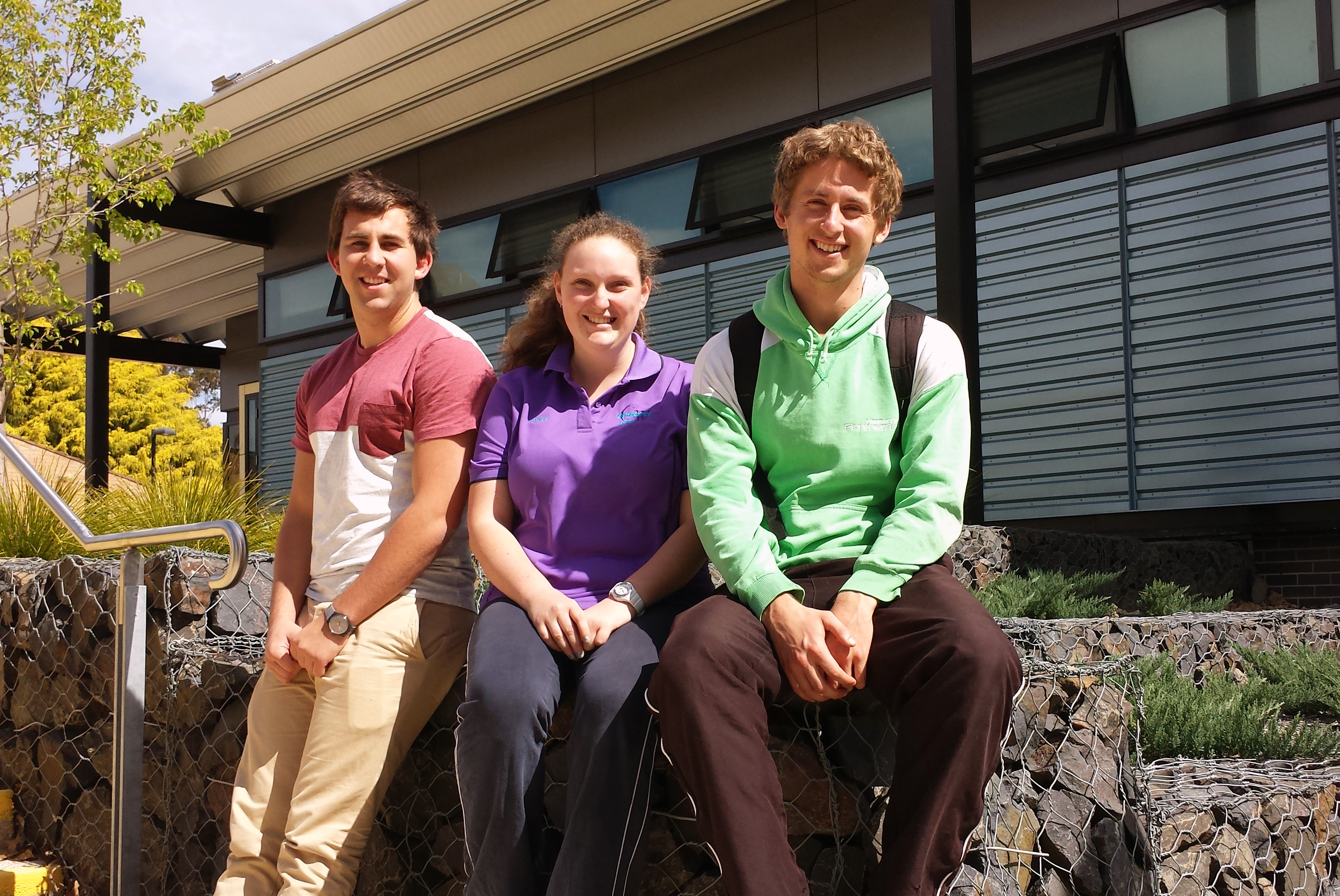 The first physiotherapists to graduate from Charles Sturt University (CSU) in Orange are about to conclude their studies with their final practical work placements.
CSU lecturer Ms Kerstin McPherson, from the
School of Community Health
, said this year's graduation was an important milestone for rural health services.
"These students will be the first to graduate from the Charles Sturt University in Orange with a
Bachelor of Physiotherapy
," she said.
"Charles Sturt University has already produced graduates in a range of health disciplines such as nursing, pharmacy, paramedics, dietetics and oral health.
"We've got a great record of training local and rural students who go on to provide health services in and around their own communities."
This year's crop of physiotherapy students underlines Ms McPherson's point; it includes Mr Nick Mullen, 21, Ms Grace Pitts, 22, and Mr Duncan McLean, 22, all of whom lived in Orange and graduated from local high schools.
Mr Mullen, a James Sheahan Catholic High School graduate, said a love of sports had prompted him to take up a career in physiotherapy.
"I've always been into different types of sport and I wanted a career in which I could work with those interests," he said.
Ms Pitts attended Canoblas Rural Technology High School and said her experience at CSU had included trips to Nepal and Vietnam.
"My most recent work placement was at an orphanage in Ho Chi Minh City," she said. "I've really enjoyed the opportunity to travel overseas while studying locally, and I'd like to go on to work in the area next year."
Mr McLean, a former Orange Christian School student, said studying in Orange had been convenient, affordable, and fun.
"It has been great to be able to keep in contact with my friends even as I met new friends at uni," he said.
"I think I'll look outside the region for my first contract, but I can see myself coming back to settle and work in the area in the longer term."