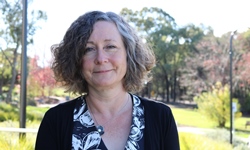 Charles Sturt University (CSU) is tapping into virtual technology to give allied health students a unique learning experience.
The School of Community Health at CSU in Albury-Wodonga has developed an interactive online learning resource based on a fictional rural community, complete with real client scenarios.
Project leader, Dr Caroline Robinson said the website uses a mix of video clips, audio recordings and links to other online resources.
"With a click of the mouse students will be able to navigate around the virtual community, known as 'Riverina Shore', where they will find virtual clients in locations such as homes, community health centres and social places," Dr Robinson said.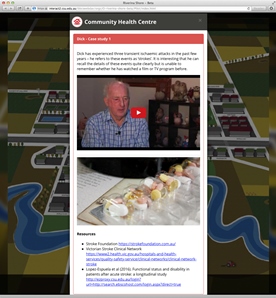 "They can interact with these scenarios to determine a client's health needs and goals, evaluate facilitators and barriers to improved health experiences, and analyse ways in which they could provide support or services."
A key part of the development of this project has been the engagement with local health professionals and the community.
"The virtual clients are real people from the Albury-Wodonga community who experience a range of health care needs and the participation of community members has enabled the development of authentic scenarios," Dr Robinson said.
The scenarios enable students to see people outside of a clinic setting, in the community and to look behind the scenes at what a person, their family and carers are dealing with every day.
"The aim of this online resource is to facilitate student-focused learning, foster critical thinking and to enable opportunities for inter-professional learning."
Dr Robinson said, "Initially it will be used by students from Charles Sturt University's School of Community Health but it has the potential to embrace all disciplines in health, education, business, science, agriculture, social science and humanities, to include resources which meet the needs of a diverse group of students."
This resource has been developed by the CSU's Division of Student Learning as part of a CSU u!magine project exploring the application of new technologies and approaches to teaching practice at the University.