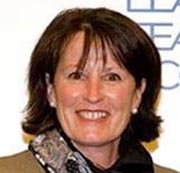 Extensive research into assessing the effectiveness of educational simulation programs for frontline responders has won international recognition for Charles Sturt University (CSU) academic, Dr Amanda Davies.
Dr Davies, a course manager with CSU's School of Policing Studies based in Goulburn, NSW, has been invited to join a prestigious, US-based group based on expertise in simulation based learning to assess problem-solving and skills-based computer training programs.
The Interservice / Industry Simulation Education and Training Committee (IISETC) draws practitioners and industry partners with academics and researchers to service the training needs of the military, law enforcement and health sectors in the USA. Over 20,000 people attend the Committee's annual conference to explore two hectares of exhibits that showcase the latest in simulation-based learning technology.
Dr Davies is the first Australian to be invited onto the Committee in its 50 year history, and is the only committee member from the Asia-Pacific region.
"The Committee seeks to share advances in learning based on simulations that prepares professionals to work in the 'real world'," Dr Davies said.
"Simulations, such as those produced by Virtra, are particularly important when it is not practicable to carry out a training activity in real life. Learning to fly a commercial airline or to fire a gun under pressure are examples of simulations that can be effectively used to educate professional trainees.
"In these cases, it might be either dangerous to the public or not financially viable for such training to be carried out in public. Simulations provide a more economic, safer training solution."
Dr Davies believes simulations can also play an important role in ongoing professional training.
"Education simulations also provide an opportunity for professionals to update or upgrade their skills in particular fields. Real time face to face initial training can be enhanced and refreshed through virtual simulation environments," Dr Davies said.
As part of her PhD, Dr Davies investigated the use of simulation based learning for developing decision making skills for police officers. Dr Davies has continued this work in developing an assessment model to evaluate simulation based learning environments used for training emergency management professionals.
"I developed the simple model so it can be applied to educational simulation programs used in other sectors such as defence, security and health worldwide," Dr Davies said.
"It is this work in the field of assessment of simulation exercises that has caught the attention of IISETC after I presented at their 2015 conference in Orlando, Florida.
"The use of simulation based learning is growing exponentially; this is becoming an integral part of future training initiatives in paramedicine, policing, security and defence."