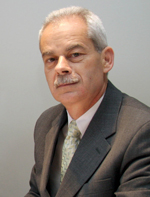 Five academics at Charles Sturt University (CSU) have been announced as recipients of Australian Learning and Teaching Council (ALTC) citation awards for 2010.
The Vice-Chancellor and President of CSU, Professor Ian Goulter, congratulated the award recipients and praised their commitment to their students through their dedication to providing outstanding learning environments and experiences over many years.
"We are immensely proud of these lecturers, and their ALTC citations reflect the high standards we strive for at Charles Sturt University," Professor Goulter said.
"It's important to note that these citations acknowledge sustained high-level teaching of many students over time. This goes to the heart of the University's mission and objective to lead in quality learning and teaching, and to provide distinctive educational programs for the professions that prepare students for work and citizenship. Congratulations to all."
The ALTC individual award citations are:
Dr Jennifer Sappey (
School of Humanities and Social Sciences
) - For sustained enthusiasm and commitment to the pursuit of social justice by creating learning experiences that inspire, influence and motivate all students to succeed.
Dr Gerard Boland (
School of Communication and Creative Industries
) - For innovation and sustained dedication to facilitating challenging yet positive learning environments that enable pre-professional theatre-makers to devise original entertainments for performance amongst popular audiences.
Mr David Maxwell and Mr Brett Van Heekeren (
School of Communication and Creative Industries
) - For building an effective and sustained relationship with industry stakeholders to create an innovative learning environment for commercial radio students.
Dr Chris Scott (
School of Biomedical Sciences
) - For engaging and motivating large classes of professional practice-oriented students in service subjects.