They are on the front-line of human tragedy, crime and violence in their daily coverage of events for television news.
Now new research underway at Charles Sturt University (CSU) will explore how Australian television news camera operators – both in regional and metropolitan areas - cope with on-going exposure to the rigours of their work.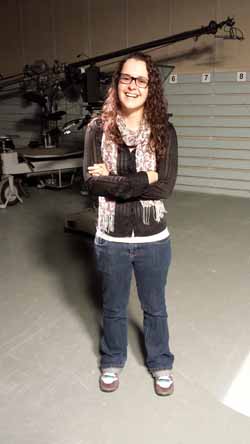 PhD student Ms Jasmine MacDonald said, "Research shows that footage of such human adversity and suffering in news can cause depression, anxiety, and trauma reactions in viewers. Yet, much of what is shown on the news is censored. But it isn't censored for camera-operators.
"They are exposed first-hand to the emotional and visceral experience of trauma. They have to get up close and personal so that they can get the best possible images, in order to bear witness for the general population. This exposure is followed by hours of editing footage, essentially re-experiencing the trauma.
"I want to establish the kinds of traumatic events camera-operators are exposed to; how camera-operators cope with their exposure to this trauma and; explore the impact exposure to traumatic events has on the way they view the world, other people, and themselves."
Based in the
School of Psychology
at CSU in Wagga Wagga, Ms MacDonald will develop an online survey to sample television news camera operators and reporters across the country. The survey will be followed by face-to-face interviews with regional and metropolitan based camera-operators.
"Jasmine is taking a different approach by examining television news camera operators."
Ms MacDonald said, "The role of camera operators within broadcast news is fundamentally different to other roles such as journalist and producers, including the proximity and time they are required to work on the scene of disasters and tragedies."
She will sample both reporters and camera operators in her PhD research to allow for comparisons, making it clearer what resources and support are necessary, as well as how to best implement these to meet the needs of specific news crew members.