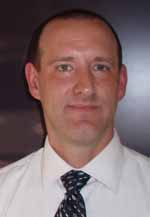 There are more paramedics working in Australia, they are better qualified, and increasingly they are women, analysis of the 2011 Australian Bureau of Statistics (ABS) Census data shows.
Mr Joe Acker, paramedic lecturer at the
School of Biomedical Sciences
at Charles Sturt University (CSU) in Port Macquarie, said, "A recently released report by Paramedics Australasia summarises the results of the 2011 Census and demonstrates the growth and dynamics of the profession."
The report compares 2006 and 2011 Census data and shows the number of people working as ambulance officers and paramedics in Australia has increased by 31 per cent (from 9 097 to 11 940). About 40 per cent of paramedics now have a degree (up from 29 per cent).
Women comprised 32 per cent of the paramedic workforce in 2011 compared to 26 per cent in 2006, and in the 20-29 age group, 53 per cent of paramedics are now women (49 per cent in 2006).
"We are very interested to see how the gender shift towards a more female dominated workforce will impact the paramedic profession," Mr Acker said. "While the majority of paramedics (89 per cent) worked full-time, women were twice as likely as men to work part-time (18 per cent to 8 per cent). We predict that ambulance services will introduce more flexibility into their rosters and allow for more 'family friendly' part-time, casual and job share positions. This would likely result in a continued and sustainable need for more paramedic graduates, which is very positive from the University's perspective."
The report found that 82 per cent of all paramedics (9 729) were employed by State and Territory governments, and 18 per cent (2 148) of paramedics worked in the private sector. Of those employed in the private sector, 722 or 34 per cent of all paramedics worked in ambulance services in the Northern Territory and Western Australia where private providers have contracts with governments to supply public ambulance services. The remaining 1 426 or 66 per cent worked in other private sector employment.
Mr Acker observed that the job market for paramedic graduates is changing, with significant growth of private sector employers (up 321 per cent since 2006). "Traditionally, paramedic graduates gained employment with the state ambulance services; today graduates can work for mining companies, local and international private medical service providers, the Australian Defence Force, and the entertainment industry. The scope of practice for paramedics is growing significantly and it is great to see that the variety of career opportunities is also expanding."
The data indicates only 1.8 per cent of all paramedics identify as Aboriginal or Torres Strait Islanders.
"It is concerning that there are only 218 Aboriginal or Torres Strait Islander paramedics out of a workforce of almost 12,000 across Australia," Mr Acker said. "We see this as an area where universities can help employers recruit and retain a more culturally diverse workforce. Charles Sturt University has some excellent support programs with outstanding staff in place to ensure our Aboriginal and Torres Strait Islander students can be successful in the course and graduate to become excellent paramedics."
The data also showed that paramedics tended to work longer hours in 2011 than the rest of the full-time employed population; 36 per cent of paramedics worked 49 hours or more per week, compared to 26 per cent of the wider population. Paramedics also volunteer more than average, with 29 per cent of paramedics doing volunteer work in 2011 in addition to their paid jobs, compared to 19 per cent of employed Australians who volunteer.
The CSU
paramedic degree
has recently been re-accredited. Industry representatives are lobbying for formal national professional registration for paramedics.