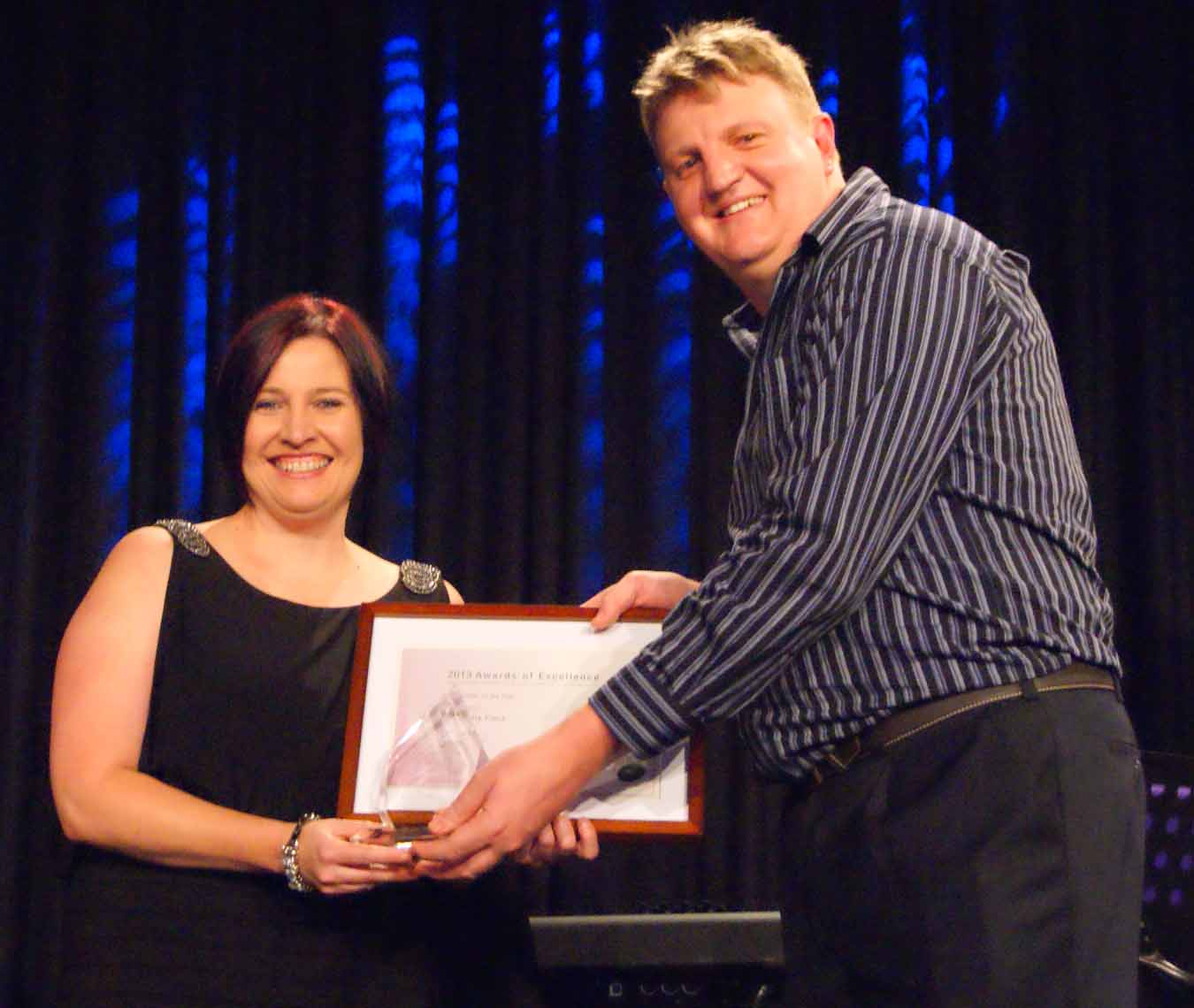 Charles Sturt University (CSU) PhD student Ms Rayshelle Finch has been named Researcher of the Year in the
Australian Sonographers Association
(ASA) Awards of Excellence 2013.
Ms Finch is the Chief Sonographer at the diagnostic imaging practice, PRP Orange. She began her career in nursing and moved to to echocardiography before completing a
Graduate Diploma of Medical Ultrasound
at CSU.
She is now a clinical supervisor for that course through the School of Biomedical Sciences at CSU and has recently completed a Masters in Medical Ultrasound, also at CSU, and received a Dean's Award for Academic Excellence.
"I have a particular interest in advanced vascular sonography and ultrasound research," Ms Finch said.
"As part of the Masters degree, I conducted a clinical trial using contrast-enhanced ultrasound. The results of the trial have implications to change current sonography practice within Australia and I am continuing this study into phase two."
Ms Finch's research will be published in the ASA's education journal, Soundeffects next month.
"I am also undertaking a Professional Doctorate at Charles Sturt University focussing on research into Abdominal Aortic Aneurysms, pre and postoperative ultrasound surveillance of endovascular aortic grafts."
Ms Finch won the PRP Diagnostic Imaging Interesting Case competition in 2011 and won the regional final of the same competition in 2012. She received a Rural and Remote Australian Sonographers Association Scholarship in 2012 to publish and present original research at a national education event.
She also received a scholarship to attend the American Society of Vascular Ultrasound National conference in Washington DC, where she won the Alex Chao, MD, Young Investigators Award for excellence in a scientific paper in vascular technology.
Ms Finch said she was dedicated to providing a high-quality service to rural communities.
"Working in a remote rural setting in Australia has many challenges," she said.
"It is imperative to stay current with advancements and new techniques within ultrasonography. I think assisting with the education of my colleagues through formal and informal presentations to promote discussion and further learning is one way we can ensure timely access to services for our communities."