* The first nursing group from CSU to undertake work experience placement in Peru
* The experience will help students develop cultural awareness and safety, critical thinking, and communication skills
* Students will relate the experience to nursing practices in multicultural Australian society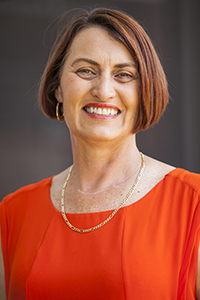 A group of 10 nursing students from Charles Sturt University (CSU) will undertake a two-week work experience placement in Peru.
Nursing academic and Head of Campus at CSU in Dubbo Cathy Maginnis (pictured) will lead the group of nursing students on the international placement.
"This is the first time a nursing group from the University has undertaken this placement in Peru," said Ms Maginnis, a lecturer in the CSU School of Nursing, Midwifery and Indigenous Health.
"The group, which comes from across NSW as well as from Victoria, will be based in a large regional hospital in Cusco (also spelled Cuzco) in south-eastern Peru, and undertake outreach to surrounding districts.
"They will provide health education and health promotion, as well as basic nursing care."
Ms Maginnis will support and guide the students throughout the trip. She said that the professional international placement will enable the students to use this experience to relate it to their nursing practices in Australia's rural and remote communities and multicultural society.
"This experience facilitates the students' development of cultural awareness and cultural safety, critical thinking and communication skills," Ms Maginnis said.
"It will be a great opportunity to experience health care in a large city hospital as they rotate through different areas as well as surrounding rural districts, and students will be able to compare the health and wellbeing of the villagers to Australian's living in rural and remote areas and observe the role and responsibilities of nurses in different facilities.
"We will be staying with host families and immersing ourselves in the culture and everyday lives of the Cusco people. Our itinerary includes learning Spanish, and cooking and salsa lessons. It's a great opportunity to immerse ourselves in another culture and learn from others."
CSU Global supports and organises the professional international placements, and students are eligible for a Vice-Chancellor's grant of $500 to assist them.
The CSU group departs Australia on Sunday 17 June and returns on Monday 2 July.