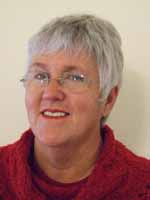 A study by Charles Sturt University (CSU) researchers has found that people often experience social disconnection, loneliness, and desperation when residential aged care is inaccessible to them in their rural communities.
"This has profound implications for individuals and their families, government policy, and care provision practice," said Dr Maree Bernoth, the lead author of the study, and a lecturer and researcher at the CSU
School of Nursing, Midwifery and Indigenous Health
in Wagga Wagga.
The study findings arise from research in 2010 and are now made public in a peer-reviewed article, "Forced into exile: the traumatising impact of rural aged care service inaccessibility", published by the online journal Rural and Remote Health.
"We acknowledge the limitations of the study – a relatively small sample of 21, and only from rural NSW – but it points to the need for more comprehensive nation-wide research into the impacts of the failure to provide residential aged care for many elderly people in their rural home communities," Dr Bernoth said.
The authors noted that the greatest aged population growth is in non-metropolitan areas and is expected to increase, with a projected shortfall of 280 000 aged residential care places by 2050.
"The research findings are derived from interviews with the family of residents in aged residential facilities and the carer community, as we considered it to be unethical to interview the residents themselves because of the potential to exacerbate their distress because other research shows a clear preference by the aged to remain in their home communities," Dr Bernoth said.
"The participants we interviewed all had an aged loved one in residential care at least an hour's drive from their home community, and some were several hundred kilometres and several hours' drive from their family home. Because admission to aged care residential facilities often happens directly after discharge from hospital, this distressed the aged person who may not understand where they are being taken and why they cannot go home. Distance also places a considerable burden on family members, including the financial costs of travelling, and in some cases, staying in motels overnight as part of the visit journey.
"Participants most often referred to the notion or feeling of their aged loved one being 'in exile', with the attendant loss of social contact and connection, isolation and loneliness, factors known to worsen psychological health and wellbeing, and, in some cases, hasten death. Reports of attempts to escape by the aged residents were common.
"We emphasise that when rural residential aged care places are inaccessible in a person's home community, the sense of exile is felt not only by the person moving away, but also by their family, friends and community. For this reason, we urge that rural residential aged care service delivery should be based on the identified needs of the older person and those who love and care for them."