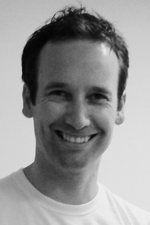 Charles Sturt University (CSU) doctoral student Mr Darren Powell believes the Rethink Sugary Drink
campaign launched recently across Australia may actually be playing into the hands of the beverage industry.
"The beverage companies are well-aware of their tainted image and are now moving to promote themselves as healthy corporations with healthy products. Both the Rethink Sugary Drink campaign and Coke campaign simply say: If you don't want to get fat, choose low calorie/no calorie options and then you will be healthy," he said.
"The Rethink Sugary Drink website informs schools to change the products in vending machines and canteens, rather than asking schools to remove all purchasable beverages, or better still asking the students and school community to discuss and debate the issue. From an education perspective, teaching children that Coke is bad, but Coke Zero is good is not an ideal model of school-based health education or health promotion. If anything, children may learn that the way to good health is simply choosing the 'correct' Coke products and not being fat. In this way, I don't see that the beverage industry would actually be too concerned about the effects of the Rethink Sugary Drink campaign on their profit line."
Based in New Zealand, Mr Powell is a doctoral student in the
School of Human Movement Studies
in the
Faculty of Education
. The title of his thesis is
Blurring the boundaries: Corporations, marketing and primary schools in the fight against childhood obesity
. Through his research, he critically examines the reasons schools give for choosing to use corporate obesity programs, how these programs are implemented and experienced, and how they are understood by the children and adults who participate in them.
According to Mr Powell, both campaigns reiterate the assumption that being fat is inherently unhealthy. "There is evidence that being fat is not necessarily bad or unhealthy", he said. "The issue I have with this line of thinking, that fat people are unhealthy, is that if a fat person is ill they can then be blamed for their own greed, laziness and lack of responsibility."
"On the other side of the coin, thin or 'healthy weight' people may see themselves and other thin people as 'naturally' healthy, and don't need to heed the advice to reduce their consumption of sugary drinks or challenge the assumption that health is all about your body size, shape and weight. When health is seen as purely a matter of energy balance and fat-avoidance, other understandings of health and what a healthy body may look like are marginalised. For instance, the view that health is not just about physical well-being, but social, emotional, mental, and spiritual well-being also. This is what health means to me."
The
Rethink Sugary Drinks campaign
at least acknowledges there are other factors than just self-control that influence people's consumption and recommends changes that need to be made in terms of accessibility, cost and taxation, and marketing, he said.
"However, my concern is that the focus on sugary drinks is a bit of a red herring and a potential danger to children. I think it will actually open the school doors even wider to multinational corporations. Coca-Cola may even be excited for this new marketing and branding opportunity to promote, provide and profit from a new child-friendly range of healthy drinks," he said. "And I'm sure with it will come a raft of socially responsible 'educational' resources to teach children about healthy eating, hydration, energy balance, physical activity - and how to be obedient, but healthy, consumers of corporate products."