The generosity of the local region in its support of Charles Sturt University (CSU) in Wagga Wagga will be on display when the annual Scholarship Presentation Ceremony is held at CSU on Wednesday 18 May.
During the ceremony hosted by the Head of Campus at CSU in Wagga Wagga Mr Adrian Lindner, about 90 local students will receive their scholarships, valued at approximately $300 000, from donors to the
Charles Sturt Foundation.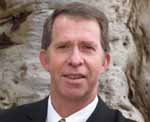 "Through the generous donations of business, individuals and other organisations, the students at Charles Sturt University in Wagga Wagga receive valuable financial support to enable them to focus their energies on their academic pursuits," said Mr Lindner.
"Research has shown that 70 per cent of students who study at Charles Sturt University stay in regional areas, so assisting the students to complete their studies is also an investment in the region," he added.
Among those students to receive their scholarships from 4pm on Wednesday 18 May in Joyes Hall at CSU in Wagga Wagga are:
Further scholarships available through the Charles Sturt Foundation to students in Wagga Wagga can be found
here.