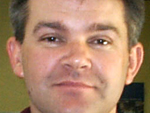 Two lecturers at Charles Sturt University (CSU) argue that the recent suggestion that 'extreme' cases of obese children should be taken from their families for therapeutic intervention is fraught with problems for the child, the family and ultimately for health professionals and authorities.
Associate Professor Michael Gard at the CSU
School of Human Movement Studies
at Bathurst asks "Is feeding a child too much really the same as physical or sexual abuse, or neglect?
"In my view, examples where removal of children would be appropriate need to be clearly described, and just saying 'in cases of extreme obesity' is not nearly enough to justify removal.
"Health authorities have got themselves into all sorts of trouble in other countries for going down this path. In one infamous example, a family had their child taken away after they had spent months trying to get help for their child's obesity.
"I am not aware of any attempt to seriously compare the risks of taking a child from their parents and the risks of extreme obesity. In other words, have people really considered what a drastic option removing a child is? Have they really thought this through?
"There is also always the risk that the threshold will be watered down. Whose definition of 'extreme obesity' will we use?" Professor Gard asked.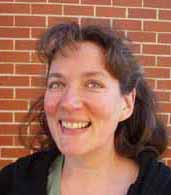 While Dr Stephanie Quinton, a psychology lecturer at the CSU
School of Social Sciences and Liberal Studies
at Bathurst, is prepared to consider that perhaps 'extreme' cases need 'extreme' measures or interventions, she is emphatic that 'extreme' needs to be quantifiable and measurable.
"Otherwise, it is too much of a grey area, and even then, as with most things, there are problems with threshold levels and borderline cases," she said.
Dr Quinton stresses that if 'extreme obesity' is a type of child abuse and neglect, it has not just physical complications but short and longer term psychological effects, due to things like teasing and bullying, on levels of self-esteem, depression, stigmatization, discrimination and so on.
"Any intervention needs to take into account many factors such as levels of parental education, parenting, and discipline styles," Dr Quinton said.
"Doctors and health authorities contemplating interventions must balance the long term health risks of obesity (not just current child and adult health consequences) versus the potentially negative psychological effects of removal and disturbance on both children and their families. This could lead to litigation for compensation in the future.
"Parental education does not always work when aiming for lifestyle change, though some 'whole family' educational interventions for child weight problems in Holland have had some success."
Dr Quinton also notes that some countries talk of penalising adults with a 'fat tax', and withholding medical treatment for obesity and other 'self-inflicted' health problems.